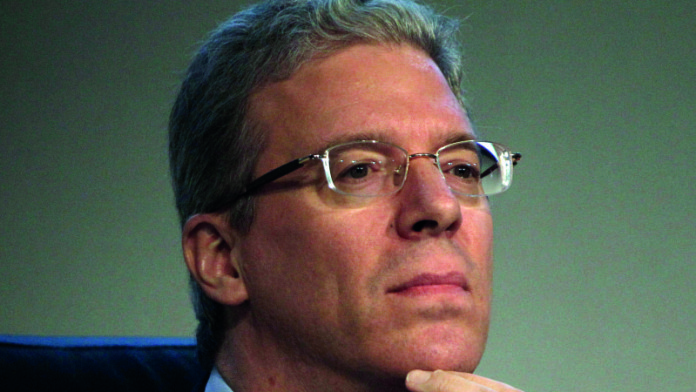 Vedanta Resources may accelerate spending on its $400m Gamsberg zinc project this year as the venture had been significantly de-risked, said Tom Albanese, CEO of the UK-listed mining and energy firm.
Competitive tendering on equipment and supplies, re-engineering, an improvement in the zinc market, as well as the impact on costs of rand weakness against major development economy currencies had contributed to this development.
As a result, the project had the same forecast returns as when it was first put to Vendata's board ahead of project approval in 2014, despite the decline in the zinc price. "It gave us the confidence that we can bring some of those monies back into our planning horizon for this year," Albanese said in an interview with Miningmx.
He added, however, that no final decision had been made although the market was looking more supportive; Vedanta's balance sheet had also improved after it cut net debt $1,1bn to $7.3bn at the end of last financial year, which ended March 31. Capital spending across the group was increased to $1bn from $600m for the new (current) financial year.
Vedanta had cut expenditure on the Gamsberg mining project for this year to $40m which compares to spend of $80m in the previous financial year, itself a reduction over the $250m first budgeted.
Since then, the price of zinc for delivery in three months has improved to $1,890 per tonne from about $1,500/t. It was described by Albanese as a metal that "… has the strongest fundamentals that can survive outside the US dollar".
The US Federal Reserve indicated it may increase rates in June which analysts think could cap gains in commodities prices dating from around January and February.
Vedanta is world's second largest producer of zinc globally producing 985,000 tonnes of refined metal in its last financial year. However, it recently shut its Lisheen operation in Ireland whilst Australian firm MMG shipped its final refined zinc from its Century operation in December. Glencore also said it would cut zinc supplies.
"Given the mined supply constraints, we estimate that the market will be in a fair deficit over the next two to three years (an average of 300,000 tonnes/year), and as such, zinc remains our most preferred base metal," said Deutsche Bank in a recent report.
Concentrate from the Gamsberg mine would be transported to a refinery at the existing Skorpion operation, the refinery of which would be converted to take the new material.
As for the Skorpion mine, however, there are plans to defer pre-stripping on a mine extension, possibly to 2019 from 2017, although Albanese emphasised that no final decision had been made in this regard.
"In the current environment, we flagged that it may not be attractive right now to go after that next pit phase right away. The resource is still there and, by the way, there's a lot of other drilling activity," he said.
"As we drill, we're also probably going to find sulfidic resources in addition to the oxide resources," he said. "So what I think we just need is some time to continue the evaluation of the resource below the current planned pit envelope to determine whether there are these oxide resources; and whether there are other resources".
Once the combination of oxidic and sulfidic resources are known, the company can make an investment decision. "We may even find we want to go after it with an underground mine because, again, the orebody is getting narrower with depth and it's even continuing below the ultimate next lift. So maybe an underground option is attractive," he said.