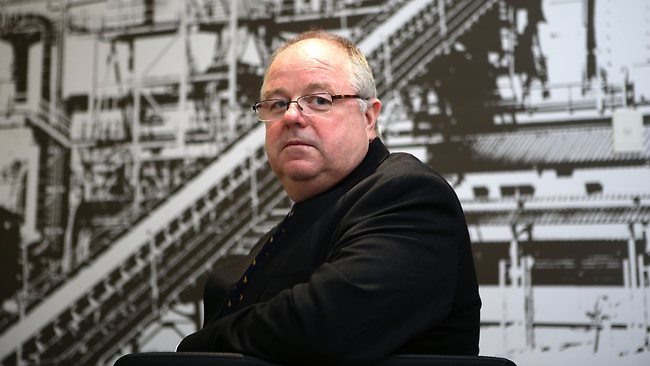 A debt finance package of up to $80m for the $106m Sissingué gold project in Côte d'Ivoire was imminent after "very, very good" discussions, said Jeff Quartermaine, MD and CEO of Perseus Gold, the A$395.5m gold producer and gold development firm.
"We are advanced on that exercise. Meetings are taking place close to my office right now. The financing is going very, very well and we hope to be in position to announce something shortly," he said.
A revised feasibility study completed in April 2015 put profitable gold production at Sissingué at 385,000 ounces of gold during a 5.25-year mine life, according to information published on the Perseus website. All-in sustaining costs would be $632/oz over the life-of-mine, it said.
Quartermaine said that between $60m and $80m of project capital for Sissingué would be financed through debt. Some $60m could be 'term debt' with secondary mezzanine debt for another $20m.
Perseus Gold currently produces gold from its Edikan operation in Ghana. As the firm is debt-free, the intention is to quickly deleverage the balance sheet in order to finance its next project, Yaoure – a prospect Perseus bought as part of its $85m all-scrip merger with the UK's Amara Mining.
"When you consider that Edikan is completely ungeared, $80m on the balance sheet is very modest," said Quartermaine. "The timetable is that for the next 12 to 14 months, we will build the mine. So when we finance Yaoure, we will have repaid a portion of the debt [on Sissingué] and be in position to look at borrowing further monies," he said.
In an interview with Miningmx, Quartermaine also said there was "strong logic" for a listing of Perseus Mining in the UK where there was a gap for emerging mid-tier gold firms. The company was already listed in Sydney and Toronto.
The medium-term goal is for Perseus to produce about 500,000 oz of gold a year, roughly double the output it hopes to achieve with Edikan this year. There have been hiccoughs, however.
First quarter production at Edikan was below expectations following a loss in grade control. Quartermaine said there was nothing "fundamentally wrong" with the mine, but he acknowledged a slide in Perseus' share price from about early May was probably partly related to investor misgivings.
The deal with Amara was transformative, however.
"We have a very clear vision on where want to take the company," said Quartermaine. "For the last three to four years, we have been a single mine, single country company.
"We want to bring on steam new mining operations in different jurisdictions. We have a plan that in 14 months we will be producing from Sissingué from Cote Côte d'Ivoire and from 3.5 to four years we expect the Yaoure project to come on stream.
"So we see ourselves very much growth story with an asset portfolio and with that will come consistency and cash flow and then we can look at things like yield," he said.
Commenting on possible new listing plans, Quartermaine said: "There is a strong industrial logic for investing in London. "There is a significant gap in the market for mid-tier gold companies.
"If we were to list there and implement our plans we could generate a sizeable following. They understand Africa well and they have a lot of money to invest in that part of the world," he said.
Shares in the company have a year-to-date return of just over 49%, but Quartermaine said the company was yet to receive recognition for its skills base.
"We have taken advantage of the gold market turn down to recruit wisely; people who can plan, develop and operate gold mining projects. That is something that's not well known about our company," he said.