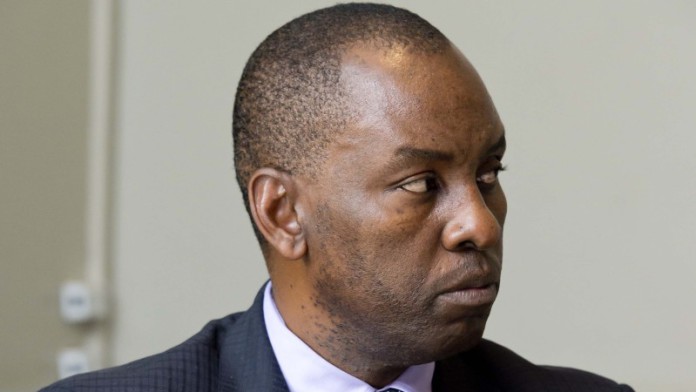 SOUTH Africa mines minister, Mosebenzi Zwane, cut an inscrutable figure on Monday when quizzed about the Chamber of Mines' earlier attack on his leadership and alleged poor governance, saying only that his Department of Mineral Resources (DMR) remained open to engaging on matters with all mining stakeholders.
Earlier in the day, Chamber of Mines CEO, Roger Baxter, levelled a fresh scathing criticism of Zwane and his department. Zwane had unilaterally gazetted a "backdoor" Mining Charter, and had acted in bad faith with the Chamber over the legislation, he said. Both are currently attending the Mining Indaba conference in Cape Town.
Relations between the two parties are at an all-time low after the Chamber last year took its challenge of the revised legislation to court. The implementation of the Mining Charter has been suspended pending the outcome of a judicial review.
Zwane, however, remained apparently unmoved by the Chamber's criticism.
"We have said that if there's an issue from any quarter about this charter, lets deal with it. When we started [the drafting of the Mining Charter] in 2015 we declared an open door policy to everyone to engage, and there are people in this house that raised issues and that used the opportunity to engage.
"As we engage, however, it does not necessarily mean that we'll agree on everything. But some issues we're not willing to compromise on. These are the safety of workers, issues of transformation, and attracting investment to South Africa. But we continue to open our doors to whomever we have had [a] misunderstanding with," he said.
Responding to a question from the floor on whether he anticipated the Mining Charter impasse between the department and industry being resolved out of court, he firmly returned the onus to the chamber. "We have not taken anybody to court. We have always said our doors are open for engagement. At no stage do we no longer want to engage anyone. We mustn't be afraid to deal with pertinent issues," he said.
Zwane also used the opportunity to thank mining companies that had rejected "balance sheet conservatism" in recent years and had continued to invest in the sector during its prolonged downturn, saying that they would soon reap the financial rewards of maintaining confidence in the longevity of the country's resource sectors.
"These miners, which had the foresight and fortitude to continue exploration and investment programmes, are poised to be biggest winners. We are currently in spring, going into summer and those that invested in winter will now move ahead and benefit," he said.