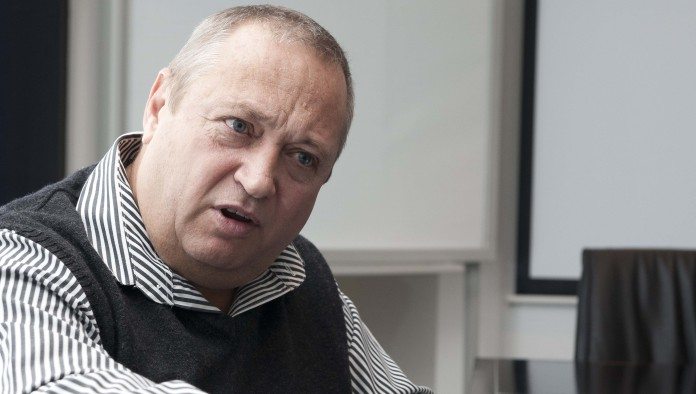 SIBANYE-Stillwater expected that an improvement in the value of the rand against the dollar would "delay deleveraging a bit", but it would keep to its two to four year net debt to pretax target.
"Clearly the rand is going to have an impact," said Neal Froneman, CEO of Sibanye-Stillwater in an interview on the sidelines of the Mining Indaba conference earlier this week. "But we have also improved our margins and so despite the strengthening of the rand, all our operations are currently profitable," he said.
The rand has gained roughly 16% in the last three months partly owing to a change in the political dispensation which has seen Cyril Ramaphosa elected as president of the African National Congress. The broad expectation is that Ramaphosa – who is viewed as investment friendly and was formerly an active participant in the South African mining sector – will replace President Jacob Zuma. This would bring the curtain down on the widespread graft and corruption of the last eight years.
Sibanye-Stillwater announced last year it would shut its Cooke operations, gold mining shafts located on the West Rand near its Driefontein and Libanon mines. Froneman said this would take roughly R25,000 per kilogram out of the company's cost structure. "We have improved our margins and so whilst the stronger rand will delay deleveraging a bit which it will still take two to four years to cut debt to targeted levels.
"Don't forget that in our platinum group metal business we have the compensating effect of improved palladium prices," he said.
That last two years has seen Sibanye-Stillwater grow its precious metal portfolio at breakneck pace. It unveiled in late 2016 the purchase of Stillwater Mining, the UK palladium/platinum producer, for about R30bn – a transaction it followed with an assets-for- shares investment in DRDGold, and then the proposed takeover of Lonmin when it became apparent that the rival platinum producer could not survive in its current formation.
Froneman said the acquisition trail in South Africa had largely run out of road; at least in most respects. "I wouldn't say that we are ex-growth in South Africa, but there's not much left to do that makes sense for us. We have a footprint in North America and we can grow there. We see some gold and silver opportunities.
"But for next two to three years, we are about completing the Lonmin transaction, as well as completing the integration of Rustenburg [Platinum Mines, bought from Anglo American Platinum]. It is important for the market that we give a clear signal of the potential of the assets that have acquired," he said.