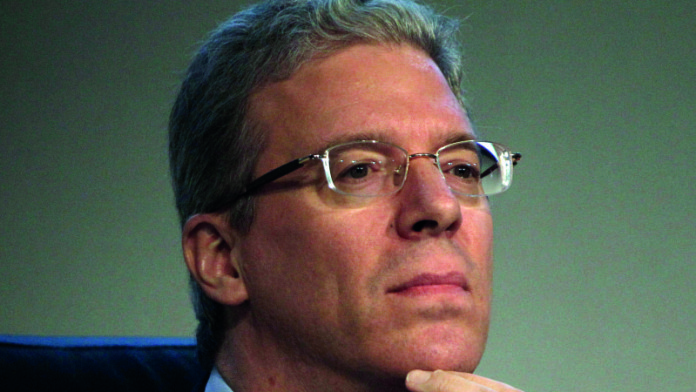 FORMER Rio Tinto CEO, Tom Albanese, defended himself against allegations of fraud brought by the US Securities & Exchange Commission (SEC), saying that he was reputed for his transparency whilst the checks and balances of the Australian firm were peerless.
The SEC contended last year that Albanese inflated the value of Rio Tinto's coking coal projects in Mozambique, especially as they encountered problems fatal to their prospects. The projects – including Benga – were purchased for $3.9bn and kept in the firm's books at that valuation despite adverse project developments.
"For those in the room that know me, they know that I've always stood for transparency and strong ethics, and we'll be vigorously responding," said Albanese in response to questions at the Mining Indaba conference. "We said strongly that the case is without merit and that we will vigorously contest it," he said.
Rio Tinto purchased Riversdale Mining, which partially owned the Benga coal project, in Mozambique, and the Zululand Anthracite Colliery, in South Africa for $3.9bn in 2011. One of the original project plans was to barge the coking coal down the Zambezi river despite the Mozambique government failing to deliver on that promise.
In filing its complaint last year, the commission said that, as the Mozambique coal assets began to decline, the Rio Tinto executives "… sought to hide or delay disclosure of the nature and extent of the adverse developments from Rio Tinto's board of directors, audit committee, independent auditors, and investors".
Albanese was defiant. "Big projects take some time to go through all the evaluations, and Rio Tinto has a strong system in place for project reviews and they were being put in place throughout the project".
This is not the first time that Albanese has courted legal controversy. In 2016, he was named in correspondence relating to a bribery scandal at Rio Tinto. Miningmx reported at the time that Albanese had been named in e-mails concerning the payment of $10.5m to a contractor in Guinea in 2011 for services related to the group's Simandou iron ore project.
Albanese resigned from diversified natural resources group Vedanta in August last year, indicating that he wanted to spend more time with his family.