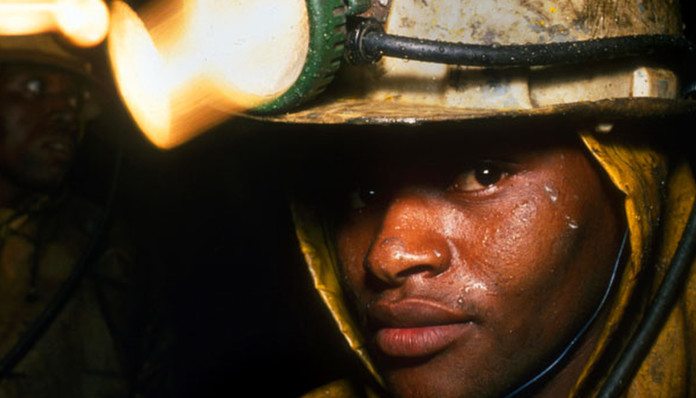 SIX years after first bringing a class action against gold mining companies, former miners suffering from occupational lung diseases, such as silicosis and tuberculosis, are seemingly months away from a possible R9bn settlement.
Silicosis is an occupational lung disease that is contracted from inhaling the silica dust created during the gold mining process.
Former Harmony Gold CEO, Graham Briggs, and convener of the Occupational Lung Disease Working Group, said during an address at the Mining Indaba on Wednesday that he was optimistic that the parties would settle on an out-of-court sum within six months.
The working group was formed in 2014 to find "a sustainable solution in respect of compensation for occupational lung disease". The six gold mining companies that were members of the group, African Rainbow Minerals Anglo American SA, AngloGold Ashanti, Gold Fields, Harmony and Sibanye Stillwater, had already collectively made a settlement provision of some R5bn for the ailing former miners.
Add to this another R4bn currently sitting in a separate mining compensation fund, and the claimants could be receiving a hefty R9bn. The High Court would, however, first need to approve the terms of the deal.
"Both legal parties have agreed to postponement of the court case, which is a good indicator that we're close to settlement. There are several reasons to settle, including that class action litigation is likely to take long time, which would be to the detriment of the claimants," Briggs told a media briefing following his address.
In January, the Supreme Court of Appeal granted a postponement of the case, after the parties indicated their intention to reach an out of court settlement.
Elaborating on the likely settlement structure, Briggs said the proposed funds would address sufferers of both silicosis and tuberculosis and would be paid out as "top-ups" to the existing statutory payments currently being made to former miners. Miners that suffered from first-degree silicosis currently received a once-off payment of R45,000 and those suffering from second-degree silicosis received R105,000.
"The settlement 'top-ups' would be over and above these amounts," he said, adding that former miners could expect their payout within three months of registering.
Briggs explained that one of the primary challenges in the process of identifying miners suffering from occupational lung disease was actually finding them.
"The biggest issue is tracking and tracing people. Even if we have records of an individual, we don't know where they live, or what physical condition they're in. Most don't even have bank accounts," he said.
As a result, it was difficult to estimate how many occupational lung disease sufferers there were among former mineworkers.
Said Briggs: "It's hard to know how many people suffer from occupational lung disease. The class action represents an entire class of mineworkers, so its not only those people that have already come forward. The settlement will deal with everybody."
He also reported encouraging improvements in silicosis and tuberculosis diagnoses since the implementation of technology aimed at lessening silica dust in the mines. According to figures provided by the working group, reported silicosis diagnoses declined by 24% between 2015 and 2016, while pulmonary TB on gold mines declined by 14% over the same period.
"While this is not conclusive evidence that the milestone of eliminating silicosis has been reached, it is a heartening sign of progress," he said.