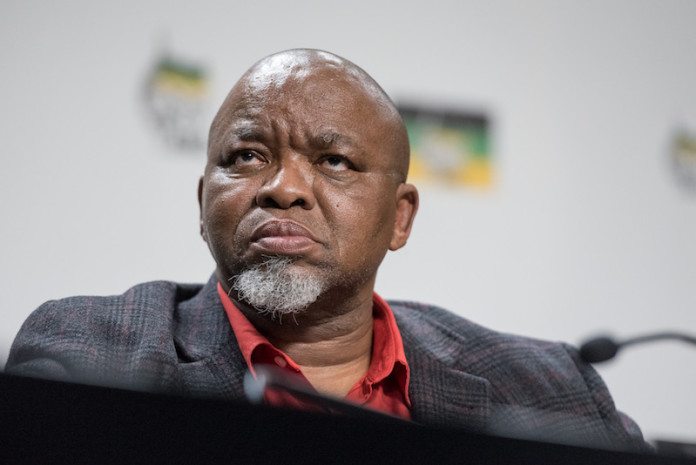 SOUTH Africa mines minister, Gwede Mantashe, showed no signs that the three month deadline for completion of Mining Charter negotiations was in peril in his maiden budget vote speech in Parliament today in which he also vowed to stamp out corruption in his Department of Mineral Resources (DMR).
In addition, Mantashe said a Mining Charter summit was envisaged, to take place after conclusion of the discussions, in which stakeholders would be asked to review the finished document as a means of testing it before it was gazetted. New proposals would not be permitted at the summit.
"We are trying to finalise the stipulated period of three months [in negotiations for the Mining Charter]," he said. "I can report there has been serious engagement with all stakeholders," he added. Charter negotiations, which have broadly focused on the areas of transformation and industry growth, started in March with Mantashe sticking by claims they would be finished by end-May, in 16 days time.
He identified community engagement has a key achievement in the Mining Charter redraft process. "We have visited seven community areas and will still have meetings with another five. Once we are finished, we will have ensured consultation about the charter and will have minimised the risk of it being rejected," he said.
Mantashe also repeated comments, first made on April 10, that charter negotiations were "80% complete". Departing from his prepared speech, Mantashe said: "I get criticised for saying this, but percentages are estimated".
Commenting on the proposed Mining Charter summit in a later press conference, Mantashe said its purpose was to allow stakeholders to comment on items that had been left out of the new Mining Charter. "Before we publish and gazette it [the Mining Charter], we must test it," added Mantashe in response to questions.
"That is what should be the last stage. We have gone to communities, labour and the Chamber [of Mines] and this is what has come out. People can comment whether we have left things out or have distorted it," he said. Mantashe added there wouldn't be any new inputs allowed at the summit. "The summit is not for new proposals entirely as that will be counter-productive, but it is to capture issues raised in the consultation process," he said.
Mantashe hit out at DMR corruption saying that attempts to eradicate it would include chasing "flies and tigers". He referred to applications for new minerals and prospecting rights as being mired in "… unexplained red tape", adding that the backlog in applications stretched back to 2010, especially for prospecting rights.
"No satisfactory reason has been advanced as to why we have this backlog. The word in the corridors is that applications for the known, or for those who are paying, are prioritised. We are committed to dealing hard with corruption."
Shadow mines minister, James Lorimer, an MP for the Democratic Alliance, said he was pleased to see acknowledgement of departmental corruption, but that in continuing to press for "racially-based giveaways" – his description for the process of transformation in the Mining Charter – the jobs of thousands were being sacrificed for the benefit of a few connected ANC cadres.
Lorimer also described amendments to the Minerals & Petroleum Resources Development Act (MPRDA), which have been stuck in Parliament since the bill was sent back by former president, Jacob Zuma, in 2015, as "a millstone around the ANC's neck". Mantashe said the amendment bill was still with the National Council of Provinces (NCOP) and added that a meeting was scheduled with the NCOP.
Commenting on the regression in South African mining's safety record, Mantashe said a Mine Health and Safety Summit would be organised in November in order to "… chart a way forward". This follows an increase in the number of fatalities through seismicity related incidents. Some 33 fatalities were recorded so far this year.