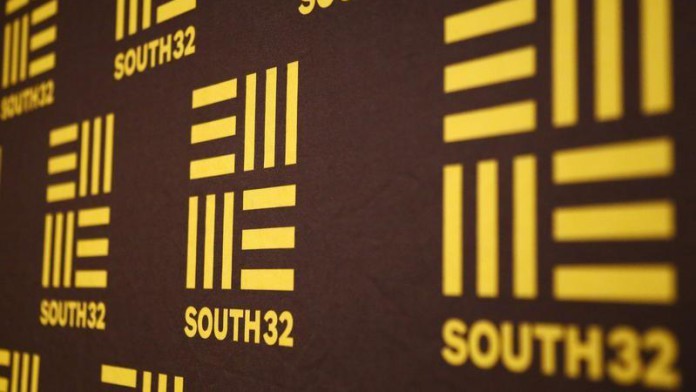 SOUTH32 said it would start the search for a black-owned investor for its South African coal business in September following a restructuring of the business which "meaningfully" cut costs and established the unit as a standalone business.
The restructure was part of a broader pruning of the group's cost structure even as some aspects of the business thrive amid higher commodity pricing. Some $60m in restructuring costs are expected to be booked pre-tax ($40m post tax) when the company unveils its full-year financial results in August.
"We are actively reshaping our portfolio and are now managing South African Energy Coal (SAEC) as a standalone business allowing us to simplify the group, lower overhead costs, and fundamentally change the way we work," said Graham Kerr, CEO of South32, in notes to the group's fourth quarter, and full-year, production numbers published today.
Generally-speaking, South32 ended the year on a high in terms of volumes produced. From a price perspective, the company continued to exploit the higher manganese price. The lift in thermal coal prices is also expected to be a feature of the financial year.
Record production numbers were achieved at the firm's Australian manganese operations and Mozal, the aluminium smelter in Mozambique. There were improved numbers at Cerro Matoso and Cannington whilst Illwarra metallurgical coal production pushed above revised guidance for the year.
From a South African perspective, SAEC production came in at 27.2 million tonnes (Mt), a 6% year-on-year decline but on the sales side there was an interesting shift towards export tonnes where some 12.5Mt were sold compared to 11.8Mt in the 2017 financial year. "The Wolvekrans-Middelburg Complex (WMC) continued to exceed expectations as it benefited from the ongoing investment that is providing access to higher margin margin export tonnes". Sales to the Eskom power station Duvha were lower. South32 has long viewed its WMC Eskom contract as unsatisfactory.
Manganese ore sales for the year from the South African operations, shared with Anglo American, increased to 2.1Mt – a 3% year-on-year lift. "Planned major maintenance at the Wessels underground mine remains on track for completion in July 2018 with the impact of production in the June 2018 quarter mitigated by a draw down in inventory established in advance of the outage," the company said.
Some $60m in once-off redundancy and restructuring costs related to "… the simplification of the group's functional structures and voluntary redundancy programme undertaken at Illawarra Metallurgical Coal during the March 2018 quarter," it said. It spoke of "meaningful reduction in functional costs" which would mitigate industry-wide cost inflation.