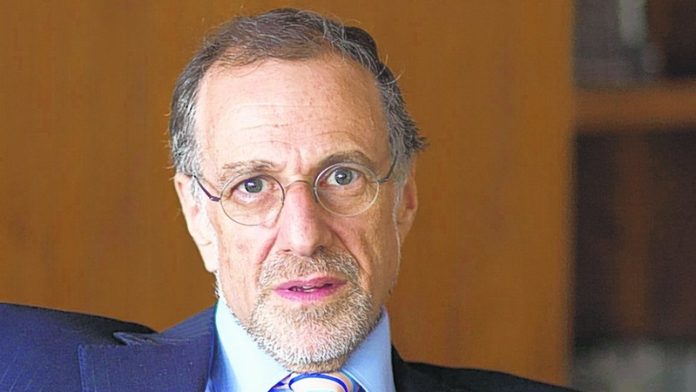 MICK Davis, the former CEO of Xstrata who in 2017 closed mining fund, X2 Resources, after its backers failed to agree on investment targets, is to establish a new fund that will explore for metals, said the UK's The Telegraph.
Niron Metals will scour for potential opportunities around the world in industrial materials such as nickel, zinc and copper, the newspaper said.
Davis is one of three directors of the venture alongside Varda Shine, the former sales boss of diamond giant De Beers, and Marcos Camhis, founder and CEO of Switzerland-based Fos Asset Management, who has previously invested in a nickel mine in the Dominican Republic, it said.
X2 Resources was linked with nearly every potential mining transaction including coal mines Rio Tinto wanted to sell and a bid for South32 which had been unbundled from BHP. In the end, it didn't spend a penny of its $5bn warchest.
According to the Financial Times, Davis is "… not looking to raise a multibillion-dollar war chest for Niron and make large acquisitions" as per the strategy with X2 Resources. The preference is to explore possible investments in smaller, unloved assets that are in difficult jurisdictions or face other labour, government or regulatory challenges, the paper said.
Davis has been a major figure in world mining since being appointed CFO of BHP Billiton in 1997 and working with Brian Gilbertson, the former CEO of that company. He left BHP in order to establish Xstrata which was subsequently merged with Glencore in 2013 in a transaction that was often acrimonious.
More recently, Davis – who was knighted in 2015 for services to holocaust commemoration and education – was identified in 2017 as a replacement for Jan du Plessis, the chairman of Rio Tinto. However, a block of investors pressured the Rio board to remove Davis from the running owing to his track-record for aggressive deal-making. They also disputed bonuses Davis paid to Xstrata directors as the merger with Glencore moved towards closure.
RIVAL FUNDS
Davis is the latest high profile executive wanting to capitalise on the increase in demand for industrial metals, especially those used in electric car batteries.
In November, Brian Menell, a member of the family that used to run one of South Africa's largest mining and industrial groups, Anglovaal, said he wanted to establish a $1bn battery metals company which he would list in about five years' time. This was in order to challenge China's dominance in the supply of minerals used in battery manufacture including nickel, tin, tungsten, lithium and cobalt.
Earlier this month, ex-Navy Seal and security company founder, Erik Prince, said he wanted to raise $500m for a fund that would invest in deposits of metals such as cobalt, copper and lithium, largely in Africa and Asia. The deposits would be developed by the fund and then sold to larger mining companies.
"Chinese companies are not necessarily interested in the very upstream exploration," Prince said in an interview with the Financial Times. "They want to buy something in production, which leaves that gap for us," he said.
Exploration spend by the world's mining sector was nearly $10bn in 2018 as the hunt for metals used in electric vehicle batteries hotted up, said Bloomberg News citing data published by S&P Global Market Intelligence.
Budgets jumped about 19%, outpacing last year's gain, which had been the first for the industry – excluding some commodities such as iron ore and aluminium – since 2012, according to S&P which surveyed more than 3,000 companies in compiling its data.
The value of exploration for cobalt and lithium jumped 82% in 2018, though spending remains a fraction of the amount deployed on gold or base metals, said Bloomberg News.
The number of companies and entities working on projects in 2018 rebounded to about 1,651 – the first rise in active exploration companies in six years, it said. Despite the increase, exploration spend is about a third less than in 2012. Equity market funding for explorers also remains constrained, the newswire said.