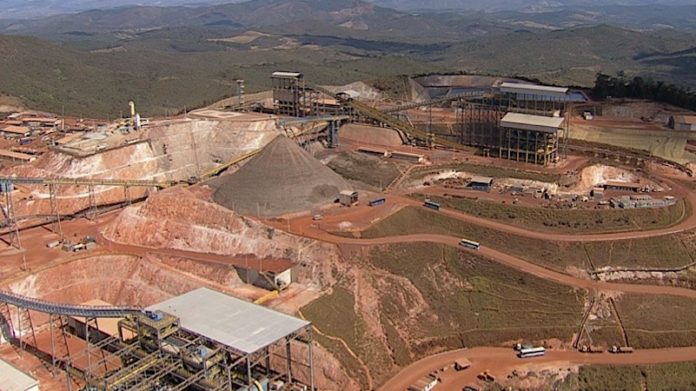 SHARES in Anglo American were fully priced as they did not factor in the risk posed by South African elections in May, or the prospect of a delay in granting a licence for iron ore operations in Brazil – a potential event that could crimp earnings.
This was the view of JP Morgan Cazenove analyst, Dominic O'Kane, who downgraded Anglo shares to neutral after three years of recommending investors buy the stock on the basis of its under-valuation.
Shares in the UK-listed group have improved 185% since July 2016, outstripping gains made by peer group rivals Glencore, BHP and Rio Tinto which were 130%, 109% and 106% higher respectively. Three years ago, Anglo was accorded a significant discount on the basis of its South African exposure, poor capital allocation decisions by previous management, inferior capital returns, and a strategic U-turn made by its current CEO, Mark Cutifani, on whether South African assets should stay in the portfolio.
Since then, Anglo has rubbed out its discount to its peer group but now ran risks associated with South African elections on May 8 as well as "… substantial fiscal imbalances, power shortages and unresolved and uncertain legislative risks relating to the Mining Charter" in South Africa, said O'Kane.
In addition, should Anglo fail to win a new license for the expansion of its tailings dam at Minas Rio in Brazil this year, the mine may face "a full shut down in 2020". This was in the wake of the Vale's Feijao accident which left at least 300 people dead following a burst of the tailings dam wall in January.
Cutifani told Miningmx in February that he had confidence in Anglo American's tailings technology. "We do an independent technical review every 12 months. Where people are talking about independently verifying these dams, we are already doing it," he said.
Anglo re-opened its Minas Rio iron ore pipeline in the fourth quarter of the 2018 calendar year following a leak of slurry that resulted in its shut-down for most of the year, at a cost to pre-tax earnings of $400m.
Some 13% of Anglo earnings was forecast to be down to Minas Rio in its 2020 financial year, assuming 21 to 23 million tonnes (Mt), equal to $722m in earnings before interest, tax, depreciation and amortisation. Whilst JP Morgan Cazenove expected the license for the expansion to be given "… permitting timelines in Brazil are uncertain," it said.
A third factor is that without cash flow from Minas Rio, Anglo would be unable to improve on its capital returns programme. At 40% of earnings, Anglo's dividend payout was the lowest of the UK diversified mining companies, said O'Kane.
Whilst there was no threat to the ordinary dividend "…  Anglo is the only UK diversified to have not initiated share buybacks or special dividends in 2018/19," he said. As a result, the group's dividend yield would rank poorly alongside its peer group.
Anglo American's CFO, Stephen Pearce, has tempered expectations of an improvement to Anglo's cash payouts. Whilst not completely dismissing the prospect, he said he thought the balance sheet as of December 31 was appropriately managed. "The thing about the balance sheet is balance," he said in response to media questions following the group's year-end results announcement in February.
"We think we have a good balance between rewarding shareholders, lowering net debt and investing in capital projects in a sensible, disciplined way," he said.