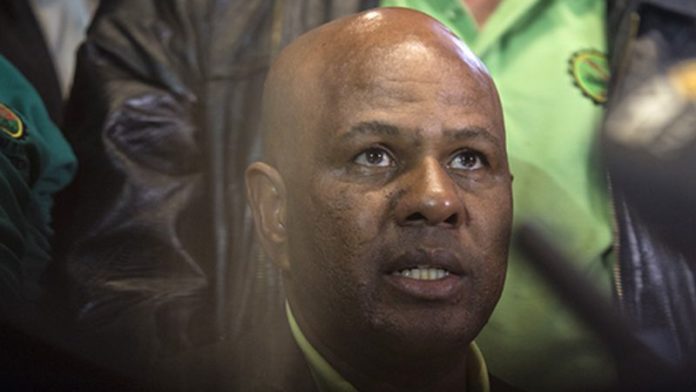 ONE of the challenges facing Wescoal Holdings was that the Association of Mineworkers & Construction Union (AMCU), the recognised union at its Mpumalanga operations, was losing control of its membership, said the firm's CEO Reg Demana.
"One of the specific challenges in Mpumalanga is that we have AMCU which is not as strong as it used to be," said Demana in an interview with Miningmx.
"It is losing control of its membership. Employees are now wanting representation in addition to formalised union representation." Demana was commenting after his company announced it would shut its Vanggatfontein mine for up to eight weeks following rioting involving more than 200 employees.
Demana's comments about AMCU come on the same day as a Reuters report which said the South African government intended to de-register the union for failing to operate in line with the Labour Relations Act.
In a government gazette, the registrar of Labour Relations, Lehlohonolo Molefe, said he gave "… notice of my intention to cancel the registration of Association of Mineworkers and Construction Union". He added that: "The trade union has ceased to function in terms of its constitution and the trade union is not a genuine trade union as envisaged in the Act".
One of AMCU's structural difficulties as identified by Neal Froneman, CEO of Sibanye-Stillwater, who said on March 27: "Joseph [Mathunjwa, president of AMCU] calls all the shots … I don't understand how an organisation that is supposedly democratically run operates like that". He added that Mathunjwa appeared to have a political agenda given his strident criticism of the ANC and government.
AMCU recently called off a five-month strike of members employed at Sibanye-Stillwater's gold mines after accepting a three-year wage offer first tabled in November. Solidarity's Gideon du Plessis told Miningmx AMCU members would never catch up lost salaries, although Sibanye-Stillwater helped massage the end of the strike by offering a 'back to work' incentive for employees.
Reporting on the possible de-registration of AMCU, Reuters said the union would still be able to call strikes but it would mean mining companies could refuse to pay union fees to AMCU. "It's not a good situation at all for them," Reuters quoted labour consultant, Andrew Levy as saying.
The union and interested parties have 60 days to make representations on why the registration should not be canceled, the notice said.