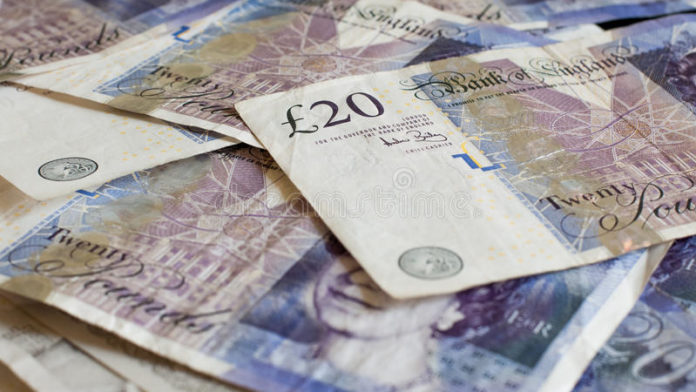 IF the third version of the Mining Charter is as investor-friendly as mines and energy minister, Gwede Mantashe, claims it is, where is the flood of new investment into South Africa's dwindling mining sector?
Since the latest charter was gazetted last year on September 27, Rio Tinto announced the go-ahead of its long-deferred Zulti South mineral sands project, but AngloGold Ashanti said it would be selling, not investing, in its last deep-level gold mine in South Africa, Mponeng.
Under the Mineral and Petroleum Resources Development Act (MPRDA), compliance with the industry charter is necessary to secure a mining right. South Africa's first mining charter was gazetted in 2004. A revised charter was gazetted in 2010, setting higher targets for black ownership and local procurement, among other provisions.
The latest charter raises the targets again. Although the holders of existing mining rights are compliant at 26% black ownership, Mining Charter III requires applicants for new mining rights, renewals of rights or transferees of rights to have 30% black ownership. It also lays down in excruciating detail what sectors of the population, in what percentages, can supply goods and services to mining companies.
On December 19, a set of guidelines was published to provide more detail on implementing the charter, but there are widespread complaints that some of the guidelines are adding further confusion.
This charter was widely hailed as an improvement on its two preceding versions, both the version published in June last year as well as the highly contentious charter published by former mines minister, Mosebenzi Zwane in June 2017.
But after months of talks to try to smooth out some of the problem areas, the Minerals Council South Africa filed "very reluctantly" an application for judicial review, citing particular concerns with the charter's failure to recognise past empowerment deals for transfers of and new mining rights.
The council obtained a declaratory order in April 2018 that upheld the "continuing consequences" of previous ownership transactions (also dubbed the principle of "once empowered, always empowered").
Peter Leon, a partner and co-chair of Herbert Smith Freehills, said despite extensive consultation on Mining Charter III, it still contained provisions that raised concerns. These included onerous re-empowerment obligations for the renewal and transfer of existing mining rights and "… the minister's seemingly unlimited ability to review and revise the obligations imposed under the charter from time  to time."
Jonathan Veeran, a partner in Webber Wentzel's corporate practice, said the tone of Mining Charter III was set by the earlier, more radical version published by Mantashe's predecessor as minister. It would have been a politically backward move to withdraw the previous provisions, which had created expectations among communities and employees.
Key concerns with the current charter include the legal status of the minister's authority to amend the first charter and the vague language in the current version, which makes it difficult for mining companies to understand what they must comply with and how the department can implement it, Veeran said.
The charter may also be challenged for regulatory overreach, Veeran said, since service providers to the mining industry already have to comply with their own industry charters. It may violate international investment laws and bilateral trade agreements and it has also not brought about regulatory certainty. Since it was published, there has been no improvement in investment into the sector, Veeran said.
Paul Miller, MD of the CCP 12J Fund, said Mining Charter III confirmed South Africa's policy trajectory of systematic erosion of mining investment returns, undermining foreign investor confidence. Existing miners have tried to protect their sunk capital, with court applications securing the "once empowered always empowered" principle for the incumbents. But investment in new mines has suffered.
Miller said the MPRDA made no mention of more than one charter. The charter introduced in 2004 was widely regarded as a necessary compromise agreement between government, miners and labour to transform the industry.
It introduced requirements like 26% BEE ownership and "use it or lose it" for mineral rights. Attainment of the objectives was to be reviewed after five and again after 10 years. But those reviews were not intended to be new charters.
When Charter II, with new goals, was introduced in 2010, no-one challenged it, so it became accepted that more stringent charters would be introduced every few years, Miller said. The final sentence of Mining Charter III allows the minister (or his successors) to amend the charter as he sees fit.
Leon said the Gauteng High Court ruled in April 2017 that compliance with the requirements of the 2010 charter was voluntary, not enforceable. On the basis of this ruling, it could be argued that neither Mining Charter III nor its predecessors created any legally binding or enforceable obligations on mining right holders. It could also be argued that the minister had no power, under the MPRDA, to revise the terms of the charter.
"The only way new mines can be built in South Africa is with foreign capital," Miller said. "When the minister negotiates with South African mining executives, he is not talking to the people who really have the power to develop new mines in South Africa. Those people are international pension and investment fund managers who were told that the 2004 charter would be the only charter.
"The South African government has reneged on that promise and those investors now prefer not to take the risk of having their returns systematically eroded. From their perspective, South Africa's mining sector has become uninvestable because they don't know what will be in charters four, five and six."
Andrew Lane, Africa energy and resources leader at Deloitte, said a lot of countries, not only South Africa, were grappling with how to achieve the right regulatory balance between the various stakeholders in the mining industry: government, miners, shareholders, communities and labour.
"If the mining sector is to truly become the 'sunrise industry' that the government wishes it to be, it will have to become more proficient in how it regulates the industry," Leon said.