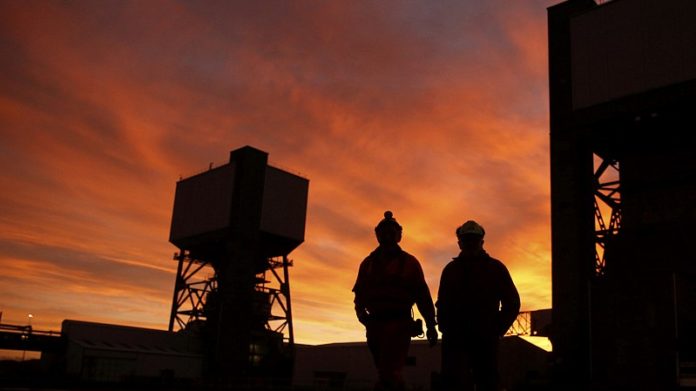 FORMER mineworkers claiming to have contracted silicosis are a step closer to receiving financial compensation after the Johannesburg High Court approved a R5bn settlement of a class action suit.
Judge Leoni Windell found that "all the parties made an effort to ensure that the settlement agreement is reasonable, adequate and fair," said Fin24 citing the court's judgement. "The terms of the settlement agreement demonstrate that they succeeded in their efforts."
The agreement was between the Occupational Lung Disease Working Group, an organisation representing gold mining firms, such as AngloGold Ashanti, as well as other miners such as Anglo American and African Rainbow Minerals, and settlement classes' representatives as well as the settlement classes' attorneys Richard Spoor Inc, Abrahams Kiewitz Inc and the Legal Resources Centre.
The process now is that the parties is that class members need to be given the opportunity to opt out of the settlement, said the working group. This is because the agreement acknowledges that no individual can be forced to forego his or her right to pursue litigation should he or she so choose, it said.
"Over the next few weeks court approved notices will be published and broadcast in newspapers in South Africa and other southern African countries, and on scores of radio stations in those areas.
"The notices will inform class members of their right to opt out. These will be published and broadcast repeatedly for four weeks, and class members will then have an additional 60 days to submit their opt out  forms, if they so wish.
"Class members should not sign any opt out forms if they seek to benefit from the settlement," said the working group.
The Minerals Council welcomed the court judgment. "The settlement agreement is a product of more than four years of engagement between the parties – not only the six settling companies and the claimants' attorneys, but also many other entities including various levels of the South African government, other SADC governments, non-governmental organisations, among others," said Roger Baxter, CEO of the council in a statement.
"The Minerals Council has been an integral part of the broader process, especially in ensuring that the current compensation systems that fall under the Medical Bureau of Occupational Disease (MBOD) receive additional financial and in-kind support," he said.