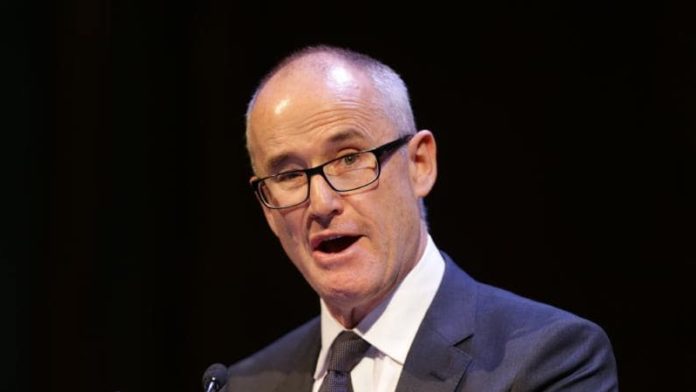 PETER Freyberg, Glencore's COO, has targeted a $2bn turnaround in the fortunes of the African copper mines over which the group appeared to have lost control. The sudden rise in fatalities was a signal feature of Glencore's troubles, he said.
Six deaths occurred at the premises of Mopani Copper in Zambia in three incidents which was a clear sign that the operations were being managed below par. "Generally, when you have safety issues you have operating issues which is the case in Africa," he said.
His plans, after seven months of visiting the group's worldwide spread of mines, some of them very far-flung, were largely Mining 101, as he described it: correctly sequenced mining plans, properly planned orebody development, and an improvement in governance.
The plan is to transform the $300m in negative EBITDA at Mopani, as well as at Katanga and Mutanda in the Democratic Republic of Congo (DRC), into $1.6bn positive EBITDA once production at a steady-state life of mine had been achieved.
At Mopani, this is translates into 140,000 tons of copper annually and compares to a first half output of 20,000 tons. Katanga is targeting 300,000 tons of annual copper production. Both targets heavily reduce production costs.
At Mutanda, there's no immediate plan other than to place it in mothballs until the cobalt market revives, or the DRC government relents on a new mining code that Glencore CEO, Ivan Glasenberg, said the group would continue to oppose.
It looks like a bit of pressure by Glencore on the government, but the high cost of acid, which is used as a raw material, has also heightened the financial pressure on Mutanda. Glasenberg insists it's a combination of factors forcing the group's hand. Mutanda could stay shut for two years.
Analysts covering the interim results looked relatively positively on Glencore's response regarding its African assets. (As demonstrated by the reaction to a 2016 shareholder revolt related to heavy debt, this is not a company given to vacillation).
"We view this move as a positive for the shares as this will reduce volatile DRC exposure from 2020 and will reduce the capex burden leaving free cash flow (FCF) higher despite the lost production," said RBC Capital Markets in a report.
"If Glencore can deliver on its expected operational upside at African copper and at Koniambo, which could add >$2bn of incremental annualised FCF, and if the copper bull market kicks in over the next two years as we expect, the company is poised to deliver significant upside in its cash generation," said Jeffries in its interpretation.
Koniambo is Glencore's New Caledonia nickel mine. The operation is in "ramp up mode" but reported a negative $100m EBITDA in the six month period.
Jeffries warned, however, that investors could start to lose patience with Glencore's African assets as the company's investment case is predicated on its leverage to commodity markets. Glasenberg said trade war risks were an unfortunate constraint on the commodity prices, copper in particular, but the market was fluid.
And perhaps for the first time, Glasenberg acknowledged the sheer spread and scope of Glencore's asset base was "a lot to manage". Freyberg made the point: in seven months as CEO he had attempted to cover as many of the 150 plus assets as possible.
Ironically, for all its geographic and commodity diversity, there's one commodity it doesn't have: "Glencore does not benefit from the windfall iron ore profits that most of those peers have been generating year to date," said Morgan Stanley in a note.