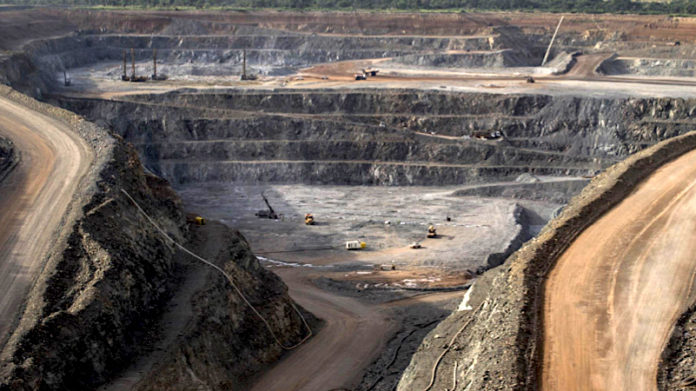 B2GOLD registered second quarter gold production of 246,020 ounces, an increase of 2% over the corresponding quarter of the previous financial year.
Production includes gold from the firm's Nicaraguan mines El Limon and La Libertad which it is selling to Calibre Mining for $100m.
Cash operating costs from mines excluding those marked for sale was $468 per oz sold which was 8% or $42/oz better than budget. Including El Limon and La Libertad, the cash operating cost number increases to $529/oz.
The company also said it had approved the construction of a $38m solar plant at Fekola, its Mali mine which is expected to reduce its processing costs by 7%. Of the capital expenditure, $20m will be spent in the current financial year with the balance for 2020.
The Fekola Solar Plant will be one of the largest off-grid hybrid solar/heavy fuel oil plants in the world, the company said. Based on a study, it was decided electricity capacity of 30MW would be optimal for the mine's requirements.
In other developments, B2Gold said that construction of an expansion of the Fekola mine would begin in October. The intention is to take mine production to in excess of 550,000 oz a year of gold from 2020 to 2024 and over 400,000 oz a year from 2019 to 2030. The mill expansion will be completed in the fourth quarter of 2020, it said.
For the first-half of 2019, the Fekola Mine produced 224,246 oz of gold, above budget by 8% (16,996 ounces) and comparable with the first-half of 2018. Consolidated gold production for the group was 476,879 oz (including El Limon and La Libertad). It also mines gold from Otjikoto in Namibia and Masbate in the Philippines. The group has guided to between 935,000 and 975,000 oz for the full year.
In terms of the deal with Calibre, announced in July, B2Gold will also take a 31% interest in Calibre, therefore it expected attributable production would come in at the low end of its guided production number.
Given the outperformance in the first half of the year, however, production would be less weighted towards the second half in order to meet guidance. Consolidated cash costs were projected to remain low in 2019 between $520 and $560/oz whilst all-in sustaining cost is forecast to be between $835 and $875/oz.
Commenting on prospects, B2Gold said it was focusing on reducing debt – taken down by $25m in terms of repayments to its revolving credit facility (RCF). At June 30, the company had drawn $375m under the RCF, recently expanded to $600m, leaving an undrawn and available balance under the facility of $225m. The company reported $114m in cash and cash equivalents compared to $104m in the previous quarter.
In May, B2Gold distanced itself from merger and acquisition activity in Zimbabwe saying it was not interested in making investments there.
"In response to the recent media reports about B2Gold mining acquisitions … we continue our pursuit of significant exploration opportunities in a number of countries. We are not pursuing material development or production mergers or acquisitions," said Clive Johnson, CEO of B2Gold.