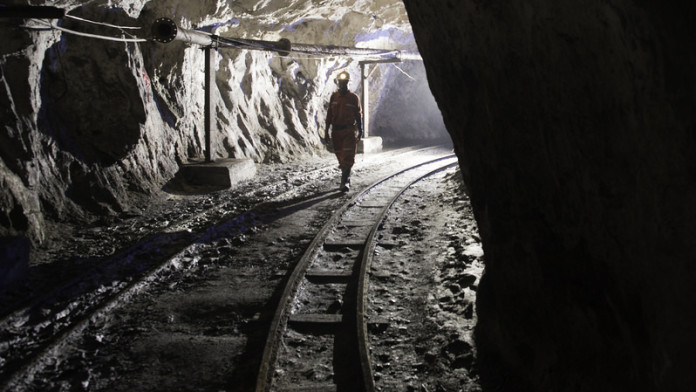 GOLDEN Star is the latest African gold company from the junior to mid-cap sector, to adopt price protection amid elevated levels for the dollar price of gold, up about $150 per ounce (oz) since the beginning of the year.
The company on August 8 said it had concluded forward sales over 50,000 oz of gold from its Prestea mine in Ghana in order to cover risk during a review of its operations.
"We believe that we have struck the right balance between locking in an attractive floor price as we optimise Prestea's production and cost base while giving us full exposure to the gold price on the majority of our production," said CEO, Andrew Wray, in a statement.
Zero cost collars, with a $1,400/oz floor and a $1,750/oz ceiling, have been put into place for 50,000 oz of gold over a 12-month period, the company said. The gold hedges, arranged through Macquarie Bank, will mature on a monthly basis at a frequency of about  4,167 oz per month.
Resolute Mining, which mines gold in Africa's Mali as well as in Senegal, earlier on August 8 announced it had extended its hedging program after selling 30,000 oz for delivery between January and June next year at $1,519/oz.
The outcome is that Resolute has hedged about 48% of total production equal to some 214,000 oz assuming annualised guidance for its 2019 financial year. This includes output from Mako Gold Mines, the 156,926 oz/year mine bought in its takeout of Toro Gold in a $274m cash and shares transaction announced on July 31.
Golden Star's hedging program comes amid anticipated fundamental change for the company. It had already announced during its fourth quarter results of the previous financial year plans to reduce the number of employees at Prestea whilst converting the plant in order it could process underground ore.
In August last year, Egyptian entrepreneur Naguib Sawiris' newly created La Mancha investment vehicle injected $125.7m into Golden Star in return for 30% of the company. Sawiris launched La Mancha in November 2017 and appointed Wray, the former CFO of Acacia Mining, as its CEO.