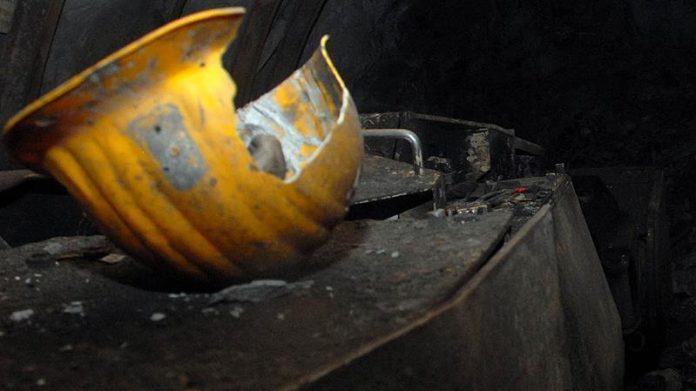 THE Department of Minerals and Energy (DMRE) said it would increase safety audits at mines across South Africa during the fourth quarter in order to avoid an increase in the year-end accident and fatality rate.
In a letter signed off by the mining inspectorate, the DMRE said "… inspectors will intensify the monitoring and evaluation of the mine health and safety management systems through inspections and audits during the remaining period of the year".
It added that safety incidents normally peaked in the final quarter of the year owing to "… poor supervision, anxiety associated with the festive season … production pressures and a lack of focus and complacency".
Mine safety attracted the headlines in 2017 when DMRE statistics showed a deterioration in performance with some 90 fatalities after 73 – the lowest on record – were reported in 2016. In 2018, some 81 fatalities were reported, an improvement on 2017. The evidence for 2019 points to another year-on-year improvement in the fatality rate.
The over enthusiastic application of Section 54s, a reference to the Health and Safety Amendment Act, during the tenure of former mines minister, Mosebenzi Zwane, was heavily criticised by the mining sector. It claimed safety audits were being enforced in order to penalise the sector for not cooperating with the state capture programme.
Current mines minister, Gwede Mantashe, has been at pains to improve departmental governance, as well as efficiency. He closed several regional DMRE offices last year owing to corrupt practices in the issuance of mining licences, for instance.
DMRE CLEAN UP
Commenting last week, Mantashe said the department was finalising its new structure in terms of its merger with the Department of Energy. This was following a cabinet reshuffle brought about by South African president, Cyril Ramaphosa.
"We haven't yet finalised a new structure. We had 15 branches in two departments. The proposal is that we want to reduce this to eight branches," he said. Mantashe added, however, that it was easier to merge two government departments that had once shared a portfolio. The Department of Mineral Resources and Energy was split into two departments by former president, Jacob Zuma in 2009.
"We want a department capable of dealing with issues," he said. "Nobody should not be stopped at reception because you don't have an appointment. We are a service to the public," said Mantashe.
One area that remains a concern, however, is the department's attention to detail. In a letter from the Mpumalanga province to mines regarding the intention to increase safety audits, it was stated: "The historic data on mine accidents has revealed that approximately 25% of fatalities reported on an annual basis occur during the last quarter of the year.
"This period is very difficult in as far as health and safety at mines is concerned and is commonly known as 'silly season'".
Earlier this month, Mantashe read from a speech at the Africa 2019 Downunder conference in Perth in which he called on investors to look at hazenile, an element that does not exist as it was dreamed up as an April Fools' joke.
Mantashe said the young speech writer responsible for the error had not been censured as mistakes were part of learning.