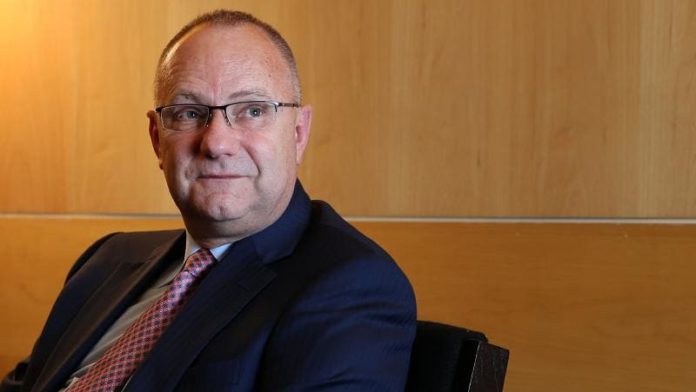 BHP is thought to have paid its rival Anglo American the ultimate compliment by asking its CEO, Mark Cutifani, if he would be interested in replacing Andrew MacKenzie.
Mackenzie is expected to step down from BHP in 2020 and whilst the Australian firm may prefer replacing him from a candidate internally, it has also run the position past Cutifani. This is according to Bloomberg News which cited people familiar with the situation.
The approach was made earlier this year which Cutifani is understood to have rebuffed, according to the newswire.
Current front-runners for the BHP job are Peter Beaven, the group's CFO, Mike Henry, head of Australian operations, and Daniel Malchuk, who runs the Americas business. Mackenzie will have been at BHP seven years next year, roughly the same time Cutifani has run Anglo American which, at the time of his appointment, was in dire straits.
After a major false start in which he floated the idea of selling the now fabulously profitable Kumba Iron Ore, Cutifani successfully restructured the organisation – a process in which net debt was cut and the company's technical base was re-skilled.
Commenting in an interview with Miningmx in June, Cutifani said he had no intention of leaving the company in the short-term. "The arrangement with the board is that it's an annual renewable," he said of his contract. "We've still got a way to go and we've not agreed on anything yet; it's open-ended."
Asked for his ideas on which candidate might replace him at Anglo, Cutifani said: "I think we've got more than one person who can take over the role. The question is will they be ready and second, the board should always look externally to benchmark anyone.
"You like to mix it up."
This year, Anglo American has attracted the plaudits from analysts which rate is technical innovations and focus on costs among the best in the industry. "In our opinion, Anglo is a technology leader in mining and this positions it well medium-term," said Myle Allsop, a UBS analyst, earlier this year.
Since the start of 2016, Anglo shares have risen sixfold, far outpacing other blue-chip mining shares, said Bloomberg News. BHP CEO Mackenzie has worked to slash the size of BHP. He led the company through a $9bn spin off of South32 in 2015 and a $10.5bn exit from U.S. shale operations last year, it said.