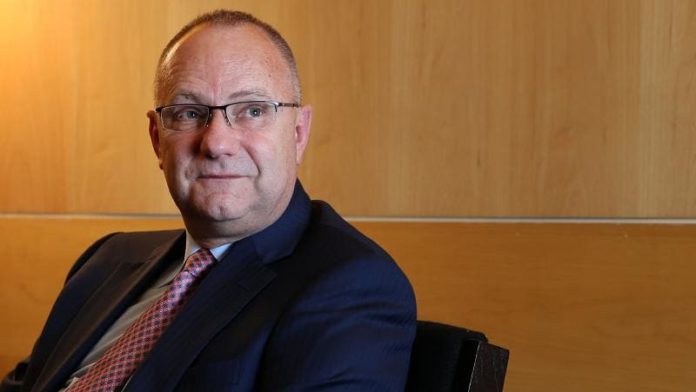 ANGLO American CEO, Mark Cutifani, threw his weight behind the South African president, Cyril Ramaphosa's efforts to impose political stability, saying the country was "on course towards much-needed stability".
But he also warned the mining sector ought to work more closely with the Department of Mineral Resources and Energy (DMRE) with which it is currently locked in a court battle on aspects of the Mining Charter III.
Cutifani, who was once president of the Minerals Council South Africa, also called for "an aligned voice" representing the common interests of the mining sector, labour, government and non-governmental organisations (NGOs).
Commenting in a keynote address at the Joburg Indaba, a mining conference, Cutifani said: "Investors must believe that we have confidence in our industry, economy and institutions if they are going to invest. We cannot achieve this when we keep pulling from different ends".
In his inaugural letter to the nation, Ramaphosa cited the drafting of Mining Charter III, a document that refines rules for transformation in South African mining, as one of his government's early successes.
This was despite the fact that the Minerals Council has taken the government to court on the issue of once-empowered, always-empowered – a principle that seeks to lock in credit for historic empowerment transactions, even though they may have lapsed.
Said Cutifani: "There are several challenges – like the parlous state of the public fiscus – but overall, I think that government is on course towards the much-needed stability that international and domestic investors require.
"We have a revised Mining Charter, and while we may have misgivings on some of the unresolved issues in the Charter, it is clear that these can only be resolved if we … work with the Department of Mineral Resources and Energy to find a solution".
Cutifani outlined a number of other themes that would create jobs and contribute to the economy in the long term. These included modernisation of the sector of which one aspect was for more surgical mining. "One can no longer assume bigger trucks, bigger mills, or bigger flotation cells to be productive.
"Mining will be more precise in targeting the right ore bodies and moving less rock to extract the minerals," he said.
Ultimately, the ability of the mining sector to provide returns to investors was a foundation stone of sustainability. "Any investor with rands, dollars, and pounds can choose from a variety of companies or jurisdictions as to where they should invest their money.
"So, the belief that just because a country has the most abundant and highest grade deposits, it will automatically attract investment, is false".
Referring to the role of delivery on environment, sustainability and governance in investment decisions, Cutifani said: "There are many other factors besides mineral endowment that influence where investors decide to put their money, all of which drive reassurance to investors about the security of their investment over time".