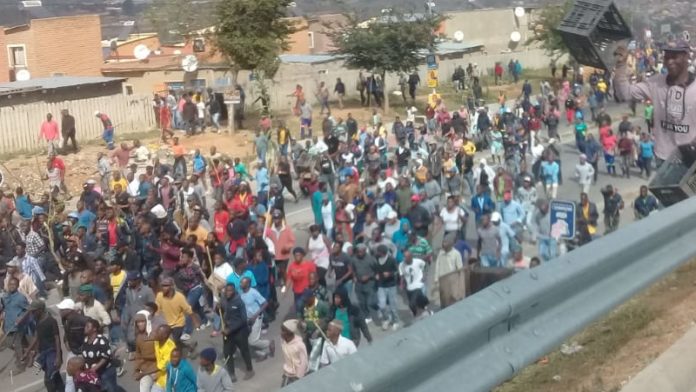 MERAFE Resources, the ferrochrome producer in joint venture with Glencore, identified community unrest as one of the reasons behind the decline in third quarter production.
Commenting briefly in a production update today to the Johannesburg Stock Exchange, the company said output had fallen 29% compared to the third quarter last year.
"This decrease was as a result of increased planned maintenance, increased community unrest as well as production cutbacks in response to market conditions during the third quarter ended 30 September 2019," the company said.
The group, which has a 20.5% share in the Glencore-Merafe Chrome Venture, said in August that lower chrome and ferrochrome pricing was behind a decline in earnings before interest, tax, depreciation and amortisation to R435m from R796m year-on-year. Taxed profit came in at R165m from R259m. Cash as of June 30 fell to R209m from R282m.
Community unrest has figured more prominently in mining company performance during the last two years, mostly at the country's coal mines in Mpumalanga province and also at the operations of Pan African Resources, a gold producer.
It "had to stop" if South Africa's mining sector was to regain its competitive edge, said South32, COO, Mike Fraser.
Mining communities were becoming increasingly dependent on the local operations around them because of South Africa's economic malaise and rising unemployment, he said at the Joburg Indaba mining conference earlier this month.
There has been an escalation in organised protests this year which were often in the interests of a small number of individuals. Fraser said these individuals had asked South32 to "… breach standard commercial processes for their own benefit". He said that "… we cannot continue to do business this way".