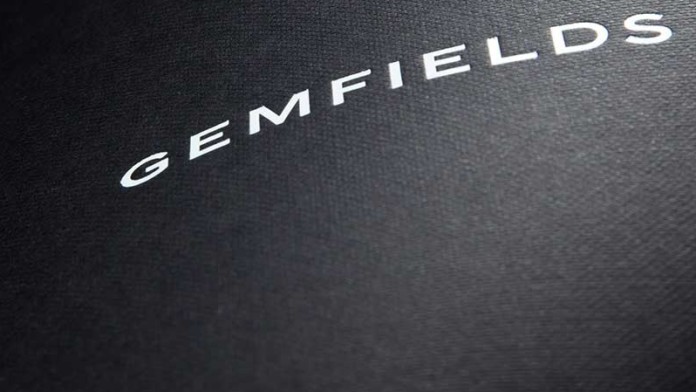 IS GEMFIELDS jinxed? It's a serious question when you look at the track record of the group founded by mining industry legend Brian Gilbertson and listed on the Johannesburg Stock Exchange (JSE) in 2007 as Pallinghurst Resources, just in time for the 2008 global recession.
Restructured and renamed Gemfields in 2018 and run by son Sean Gilbertson, who listed the company on AIM in London, Gemfields promptly ran straight into a brick wall when the Covid-19 pandemic erupted early in 2020.
Now throw in a potentially disastrous development out of left field – the Islamist jihadi insurrection in the Mozambican province of Cabo Delgado, where the group's major Montepuez ruby mine is located – and you get the idea.
"Long-suffering" does not begin to describe the original Pallinghurst Resources shareholders after what they have been through. The share price has been heading south since 2007, when it traded at a high of around R10 after listing on the JSE, but slumped to 230c by March 2008.
Since then, the downward trajectory has eased, but Gemfields hit an all-time low of 103 South African cents a share in August last year, from where it has recovered to around 210c as of late August.
And don't mention the discount to net asset value (NAV). That has been an albatross around the group's neck for years, which both Brian and Sean Gilbertson have been unable to remove, with NAV sitting at 513c as of December 31.
But there is good news, according to Sean Gilbertson, who tells Miningmx that the situation facing Gemfields looks vastly improved from the position that ruled in March this year – when the 2020 annual report was released – and Gemfields had to warn shareholders about various "material uncertainties" that could have serious financial consequences.
Chief among these was the impact of the closure of the Kagem emerald mine and the Montepuez ruby mine for a year and the worry that Gemfields would not – because of Covid-19 – be able to hold the regular auctions of its ruby and emerald stocks, which would hammer expected cash revenues during the first six months of 2021.
"The critical things are that, as of today [early June], both Kagem and Montepuez are back up and running at full capacity. Then we brought in $90.3m in revenues from auctions of emeralds and rubies during March and April and that has gotten us back onto our feet after the knee-capping we got in 2020."
Gilbertson says that, unlike diamonds, "virtual auctions" do not work for gemstones and the buyers have to get their hands on the gems to do their own assessments.
So, instead of holding "regular auctions" – where around 150 buyers are brought into one room over a period of days to assess the gemstones – Gemfields held a series of "mini-auctions" where the gems were taken to a number of different cities, such as Tel Aviv, Dubai, Singapore, Bangkok and Jaipur.
Gilbertson says limited numbers of customers – between one and three at a time – were allowed to "come in and do socially distanced viewings, where they could get their hands on the physical gemstones".
"Getting those auctions away and putting $90m of fuel back in the tank means those going concern considerations are no longer relevant. We are back in business and, absent some big scary gorilla in the second half which we currently cannot see, it should be a fairly respectable year for us."
Sedibelo Platinum
Another issue is the sale of Gemfields' 6.5% stake in unlisted platinum producer Sedibelo, which is dragging on. Gilbertson agrees the process is going slowly and says the key problem is the ownership structure because the Gemfields stake is held indirectly through an "interposed vehicle".
"That means we can only sell our holding in that entity and cannot sell our indirect stake in Sedibelo separately, which has put buyers off. They would rather buy directly into Sedibelo.
"We have to unlock that structure. It should be unbundled in the next few months and hopefully that will reignite our sales process."
So Gilbertson reckons Gemfields is not jinxed, but has had some bad luck on the timing of key developments.
"People are now waiting to see if the recovery we have delivered is sustainable. We should have a good second half. Remember that in 2019 we had record revenues of about $219m and we produced a free cash flow margin of about 17%, which was comparable to any of the big diversified miners at that time."
For the full story as it appeared in our 2021 Mining Yearbook, please visit the special ebook section below.