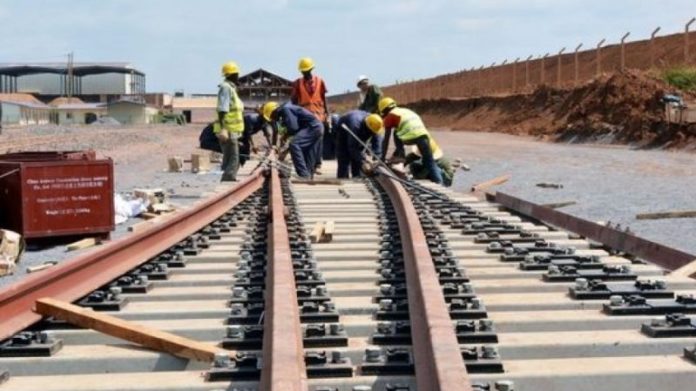 SOUTH African mineral exports have experienced more disruption, according to Transnet, the government-owned logistics and freight company.
In a statement today, it said Transnet Freight Rail (TFR) had been the victim of continued vandalism and theft which had surged in the past 14 days.
Some 40 kilometres of cable had been lost as a result of 152 thefts orchestrated by gangs of 20 to 25 people who were "not hesitant" to use force, it said.
"These incidents often appear to be well coordinated and planned to cause maximum disruption," said Transnet in a statement today. There was a peak of six incidents within in a 14 hour period within one of its corridors.
In the last 24 hours, TFR's Cape Corridor which includes a rail line from Hotazel in the Northern Cape's manganese and iron ore district to Port Elizabeth, experienced 12 cable incidents in which 4,307 kilometres of cable was lost.
Transnet said the impact of these thefts was that it had to "suspend trains and cause delays in the delivery of goods". The company was primarily concerned about the safety of its employees, train drivers especially.
"TFR is simply under attack from brazen criminals seeking to undermine not only our business, but our customers and the country at large," said Sizakele Mzimela, CEO of TFR.
"We are deploying all our resources to fighting this scourge; it is clear that we need a long term, sustainable industry solution to this challenge."
Transnet is under siege from all sides. It recently experienced a cyber attack that disrupted port operations whilst commenting on cable theft and vandalism earlier this year, the company said it suspected possible sabotage involving corrupt contractors that might aim to fix the broken equipment.
Mining companies across the spectrum have complained of poor rail performance by TFR with Exxaro Resources, a coal producer, perhaps being the most outspoken.
The last six months represented "one of the worst export rail performances for the industry," said Mxolisi Mgojo, CEO of Exxaro in explaining a 30% plunge in coal exports from January to June.
He added that in total, South African coal exporters had lost some nine million tons of exports during the first half of 2021.
South32, a company that mines manganese in the Northern Cape province, had taken advantage of strong prices for the mineral to use more expensive trucks than rely solely on TFR lines to port.