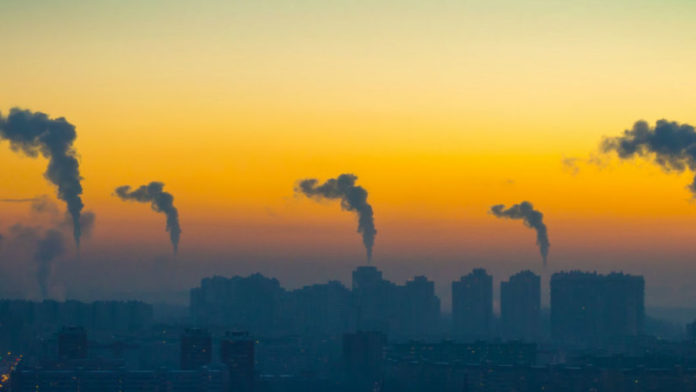 LET'S get the obvious out of the way: is mining really changing? Or are the billions of pixels spent in lengthy exposition of ESG – environment, sustainability and governance – merely a rendition of that old chestnut: 'When we talk environment we mean business' (nudge, wink)?
Some think authentic change is afoot. "We see a focus on real risk management, not just legal compliance," says James Lake, an environmental scientist who works at SRK, a Johannesburg-headquarted engineering firm. Mining firms he speaks to are no longer focusing on 'can we get the permits?'
Investor and social pressure on mining and energy firms is immense. In recent times, mining has been one of Hollywood's common tropes every audience could recognise and feel itself in opposition to. In Avatar, for instance, film director James Cameron's 2019 blockbuster, the desire for the fictional rare mineral 'unobtanium' stands for insatiable human greed sweeping aside all regard for sanctity. In this way, mining is to the environment what Russian spies were to nuclear disarmament in a 1970s James Bond film.
Popular consciousness aside, the public sector response lately has been to hit mining where it hurts: in its pocket. "Companies that do not respond to the demands of investors will be footnotes in corporate history," says Adam Matthews, chief responsible investment officer at the Church of England Pensions Board. The board's Transition Pathway Initiative is supported by more than 100 investors controlling assets worth $25 trillion, so its word packs a punch.
Banks won't fund new coal mines, while community violence is a sure-fire way to put the skids under a company's reputation, akin to Portuguese footballer Cristiano Ronaldo removing bottles of Coca-Cola at a press conference. Damaging press and a boardroom in turmoil is but a polluted pond away for a mining project with even the noblest of intentions.
Citing the US SIF Foundation, online data publisher The Visual Capitalist says that, between 2018 and 2020, 1,500 shareholder resolutions were filed that had climate change and carbon emissions as their most pressing matter. Assets under management affected by such resolutions grew 39% to $4.1 trillion. Sustainable natural resources concerns grew the most in the same period.
"Climate change, climate change and climate change," says Stewart Bailey, head of corporate affairs for AngloGold Ashanti, a gold producer, when asked for the most popular question posed by shareholders. The matter could not have been painted any clearer than at ExxonMobil, the oil producer, where a small activist shareholder changed the firm's board because it was not responding appropriately to its climate change concerns.
Do mining executives think there's a risk of shareholders changing the company if it won't change itself? "It's already there," says Graham Kerr, CEO of South32, a diversified mining company that until very recently mined about 26 million tons annually of thermal coal in South Africa. Moreover, investor scrutiny of potential climate change assets is broadening rapidly. Kerr says attention is increasingly being drawn to metallurgical coal.
Ironically, metallurgical coal – as distinct from thermal coal – is part of the answer to climate change owing to its use in steel which is fundamental to zero-carbon technologies. It's one example of how climate change consciousness lacks nuance, Kerr says.
"I think some of the discussion points are probably a little bit narrow at the moment," says Kerr. He thinks stakeholders don't consider 'just transition', a term to describe the gradual move from carbon-heavy industries in a way that protects livelihoods. According to Kerr, the onus is on companies to get the communication right. "Where Exxon particularly fell foul is it was quite arrogant about its approach," he says of the firm's boardroom ructions.
'We don't know how to tell our story'
Mining CEOs are talking about their ESG efforts, but is the message getting across? Of the CEOs surveyed for this publication, not a single one thought the mining sector had done a good job of communicating the positive environmental aspects of its activity. The mining brand continues to stand for "menace", as Mark Cutifani, CEO of Anglo American describes it.
"We don't know how to tell our story. There is more land dedicated to pubs than there is to mining across the globe," he says. The company's proposed Woodsmith, a £300m fertiliser project in the UK, will occupy an estimated 124 hectares of land – a considerable footprint. However, the polyhalite produced from the mine will improve crop efficiency and potentially turn 1.5 million hectares of land currently used for agriculture back to forest. Agribusiness takes up 50% of the world's land mass compared to 0.04% by mining, and yet the mining sector drives 45% of the world's economic activity, says Cutifani.
This may be true, but as a percentage of land mass, mining remains a significant component of the carbon emissions pie. Tsepang Molefe, a spokesman for Groundwork, a non-governmental organisation, says the 14 coal-fired power facilities in South Africa's Mpumalanga province were responsible for between R11bn and R30bn in health costs in 2018, a figure that is expected to reach a R45bn peak next year. As many as 2,080 premature deaths annually can be attributed to air pollution from power plants in South Africa, he says.
Says Cutifani: "If you live next door to a mine, it's pretty hard for you to see the benefits given the impact we have on your life. As miners, we have to make sure we minimise the impact on those local communities … or we won't retain a licence to operate."
For the full story as it appeared in our 2021 Mining Yearbook, please visit the special ebook section below.