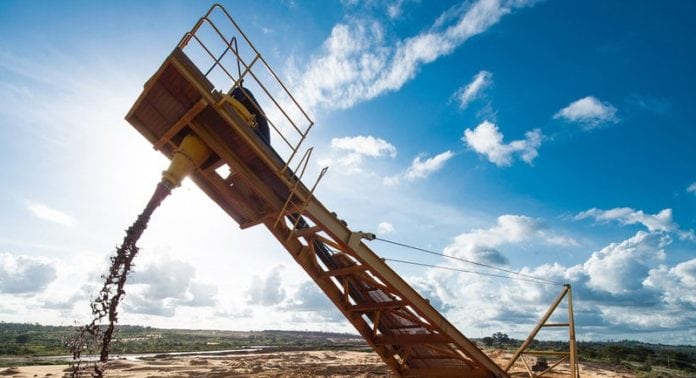 BASE Resources said a prefeasibility study of the further extension of the Kwale mineral sands deposit in Kenya found it was economically viable to mine subsets of the Bumamani tenements of the North Dune of the prospect.
Combined with the extension opportunity of accessing the South Dune of Kwale, Base Resources expects it will be able to mine the deposit to July 2024. In effect, mining the North Dune subsets offers an additional 7.5 months of mining.
Mining the North Dune's Bumamani tenements will yield an estimated 34,000 tons of rutile production, 113,000 tons of ilmenite, and 13,000 tons of zircon. The estimated capital cost of mining Bumamani will be $13.6m which includes the acquisition of land and the additional mine services and infrastructure.
Base Resources reported production for its 2021 financial year of 558,084 tons of heavy mineral concentrate compared to 606,553 tons in the 2020 financial year, a decline of 8%. The company said production was constrained by grade which fell 5% to 3.46%.
The average realised sales price for the year increased 5% to $467/t but the outcome for shareholders was a decline in net profit after tax of $11m compared to $39.6m in the previous year post the repayment of a $75m in debt and the payment of a maiden interim and final dividend.
Whilst mining Kwale, Base is hoping to approve and start work on the development of Toliara, a large mineral sands deposit in Madagascar.
The project has been suspended following demands by the Madagascar government for improved fiscal terms and, latterly, the Covid-19 pandemic.
Base Resources said in a year-end presentation that once fiscal terms are agreed and the suspension is lifted, there will be approximately 11 months' work to complete prior to an investment decision.
The resumption of international travel will also be required to complete a significant portion of this work, the company said. "We maintain readiness to accelerate progress when conditions support," it added.