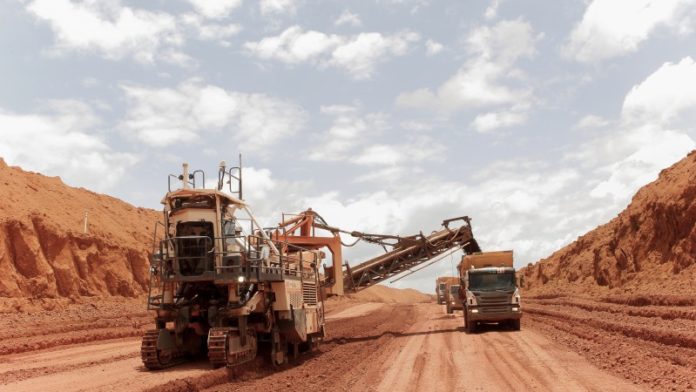 GUINEA'S Colonel Mamady Doumbouya, the head of an elite army unit that overthrew President Alpha Conde, has asked mining firms to help alleviate poverty, according to a report by Bloomberg News.
"The country has undisputed mining potential, but the populations remain in visible poverty," Doumbouya said. "We must work together to turn this curse into an opportunity to improve people's living conditions."
"We must accelerate the second phase of the value chain, such as the transformation of bauxite into alumina, and then into aluminium," Doumbouya said in the speech.
Doumbouya met mining firms on Thursday in which he said existing contracts to supply bauxite would be respected, according to Frederic Bouzigues, GM of Societe Miniere de Boke, the country's biggest bauxite miner. "In return, they expect miners to respect their engagements with regards to contracts," comply with environmental rules and continue local development work, he told Bloomberg News.
Guinea is the world's top exporter of bauxite which accounts for most of the West African nation's mining exports.
Doumbouya's military junta has so far kept to its promises regarding the mining sector, quickly ending a curfew post the coup on September 5 that would have interfered with production. "So far, every decision and measure has been in favour of the mining sector," said Ismael Diakite, the president of Guinea's Mining Chamber.