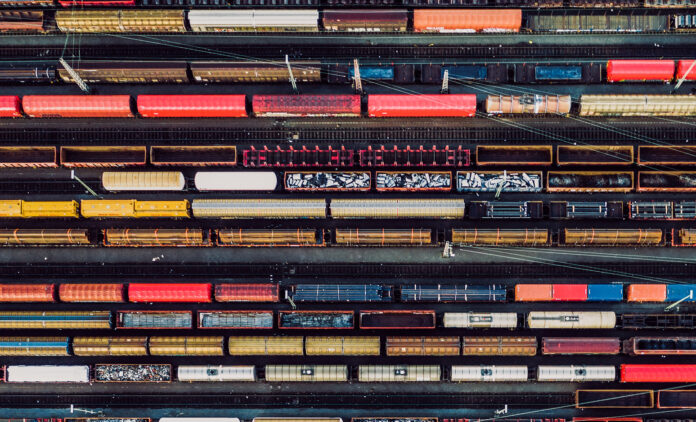 JUST who does the Minerals Council and some of its members think they are fooling with comments like "constructive engagement" with Transnet and "willing collaboration from Transnet to improve its rail performance".
It's hogwash. The reality is the situation on the ground regarding mineral export volumes is getting worse not better as revealed by Exxaro executive Sakkie Swanepoel.
Replying to questions during the group's webcast presentation of its results for the year to end-December 2022 Swanepoel said that Transnet Freight Rail (TFR) had railed coal to the Richards Bay Coal Terminal (RBCT) during January and February at rates equivalent to just 40 million tons a year (Mt/year).
That compares with the 50Mt/year TFR achieved in 2022 – its worst performance in 30 years – which compared with TFR's stated target for last year of 60Mt/year itself already down on the 72M/year nameplate capacity for the line.
The revenue opportunity cost to the coal exporters of that shortfall coming at a time when export coal prices had hit record highs because of the war in Ukraine was estimated by the Minerals Council at around R30bn.
Transnet also appears to be running at below capacity so far this year in chrome exports. Japie Fullard, head of Glencore's ferroalloys division, said current national volumes on the chrome line of about four million tons annualised was running more than 50% below the 8.4 million ton annual installed capacity. "There is definitely a huge challenge in terms of getting more product on rail," he said.
It was because of this – and similar shoddy performances on the manganese and iron ore lines – that the Minerals Council called for Transnet CEO Portia Derby's head to roll late last year along with that of TFR CEO, Sizakele Mzimela.
They are still there but dedicated task teams have been set up between the Minerals Council and Transnet to improve railage volumes on each of the bulk commodity lines.
Since then we have also had comments like those from ARM chairman Patrice Motsepe who last week said "behind closed doors there are very hard and serious discussions taking place and that's why in the public domain it is critically important to overemphasise the commitment for results. We need results but we need to give hope and stay on the positive side."
Really? What it looks like from where I sit is that the private sector has agreed to a form of self-censorship through confidentiality agreements with Transnet on the "constructive engagements" allegedly underway.
At an earlier press briefing Swanepoel referred questions about what precisely was going wrong on the RBCT line to Transnet saying it would be "improper" for Exxaro to give that information out.
Asked to respond to the latest drop in TFR coal railage volumes Minerals Council spokesman Allan Seccombe commented: "We trust the process we have underway with Transnet will stabilise and improve Transnet's performance".
As I wrote in a column on October 7 the bottom line is that the South African government just does not get it because of its ideological fixation over centralised state control and desire to promote black economic empowerment at any cost.
The only way to fix South Africa's rail mess is to allow the private sector far greater involvement in the running of the country's rail lines. That is what is happening now with electricity generation following the implosion at Eskom. Sadly, it may well take the total collapse of Transnet before something similar happens for our rail systems.