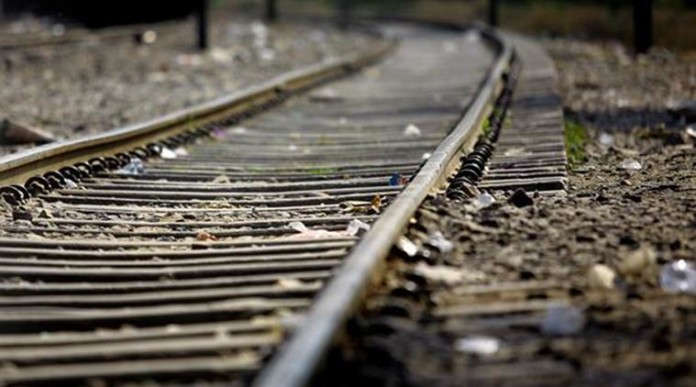 TRANSNET Freight Rail said it had suspended one of two rail lines that transports export iron ore, as well as manganese, from South Africa's Northern Cape to Saldanha Port in the Western Cape.
The government-owned rail and ports utility said in a statement on Wednesday evening that all mainline operations had stopped following cable theft. However, it was reopened almost immediately, according to Kumba Iron Ore which uses the line.
"Please note that the IOEC (iron ore export channel) line was reopened last night and the impact was not material," said Sinah Phochana, spokesperson for Kumba.
The Transnet division said it became aware of the theft following a power failure late on Tuesday evening. On inspection, "11 spans of catenary and contact wire were stolen", it said. The theft was near Olifantshoek in the Northern Cape.
Said Transnet: "The security teams were immediately activated and are working with law enforcement agencies, stakeholders and customers to curb this security threat.
"Transnet Freight Rail continues to maintain regular contact to update its customers and stakeholders on the status of the line repairs".
This blow to iron ore exports comes on a day mineral exports were said to have fallen below targets set out for the year by the Minerals Council. Export chrome deliveries were as much as 40% below expectations, said the council's outgoing CEO Roger Baxter.
"We still have some challenges in coal and chrome," said Baxter, adding that a combination of locomotive shortages and a maintenance backlogs has harmed the ability of Transnet to maintain or increase mineral export volumes this year.
The manganese sector is "making the most progress", but it is "two millon tons down on their targeted year-to-date performance" whereas in chrome they are hitting less than 40% of their target, said Baxter.
There was even worse news for the country's coal exporters where the annualised  performance year-to-date is "welll below the 40 million ton level, without a doubt". Baxter at press conference following the council's annual general meeting (AGM).
Thungela Resources, one of South Africa's largest coal exporters, said earlier this year it was hoping to stabilise the coal line; in other words, to keep volumes at about 50Mt which represented a 30-year low in deliveries to Richards Bay.
The Minerals Council agreed to form a collaborative structure with Transnet last year in an effort to improve efficiencies and cut back on crime affecting the rail network operator's performance. Consisting of four committees representing chrome, coal, iron ore and manganese exports, the collaboration's short-term goal was to establish 'stability'.
There are glimmers of hope, however. On May 30, the Presidency announced that by October an infrastructure manager would be created to allow private companies to run trains on key freight tracks.
Asked to comment on the initiative, Baxter said it was "a step in the right direction. An infrastructure manager on the rail network does the same thing as the proposed separation of a transmission company for Eskom, said Baxter.
"Private operators can access it through a proper rail regulator and that's then regulated. So on energy you pay a fee to operate on the transmission network; on the rail you pay a fee to operate on the rail network," he said.
Currently, mineral exporters sign take-or-pay agreements with Transnet. The difference with working through a separate company is that the function is externalised and Transnet is not obliged to deliver goods against the access to the network.