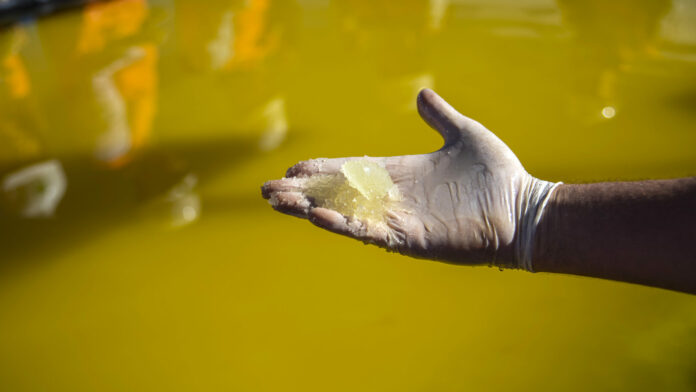 SUPPLY of critical metals is catching up with an anticipated boom in demand following a 50% jump in investment over the past two years, said Bloomberg News.
Citing a report by the International Energy Agency (IEA), the newswire said critical minerals were therefore less likely to stymie the transition to a low carbon economy.
"We look at the situation after raising alarm bells, and we are of the view that governments and companies have responded to this rather challenging situation," Fatih Birol, the head of the IEA, said in an interview with Bloomberg News.
"We all know that mining projects often face delays — there are permitting issues and cost over-runs — but the picture from an investment point of view is rather encouraging." New investment was driven chiefly by increases in lithium projects, the IEA said.
Two years ago, the agency warned that booming demand for critical minerals during the energy transition risked creating huge shortages of critical raw materials like lithium, cobalt, copper and nickel, said Bloomberg News.
There have been similar warnings from banks, consultancies, trading houses and miners themselves, but the IEA now says that a spending splurge on new mining projects is helping close the long-term gap between supply and demand.
George Cheveley, a portfolio manager for Ninety One said earlier this month that mining firms should guard against "calling that the sky is going to fall in" on supply and demand of critical minerals.
Alarmism will give pause on the demand side to take appropriate action. "Automakers will say: 'I read everywhere I should be using 90 kilograms of copper for a car; right engineers, how do I use 50 or 60kg?'", he said.
Mining companies "spent big" in 2010 only for the iron ore market to crash. "It's scary for investors because they remember that; people lost their jobs," said Cheveley.
He was responding to comments at the London Indaba conference by the founders of two companies exploring for critical minerals – Techmet and Vision Blue Resources – that the market was in the early stages of a prolonged bull run. "If Tesla is to reach 20 million electric vehicles a year by 2030 that will require two times the current lithium annually mined supply," said Techmet's Brian Menell.
Bloomberg News quoted Birol as saying that if all projects currently planned make it into production, it would be sufficient to satisfy nearly 75% of the supply needed to fulfill the world's net-zero requirements in 2030. That's up from about 50% in its 2021 report, said Bloomberg News.