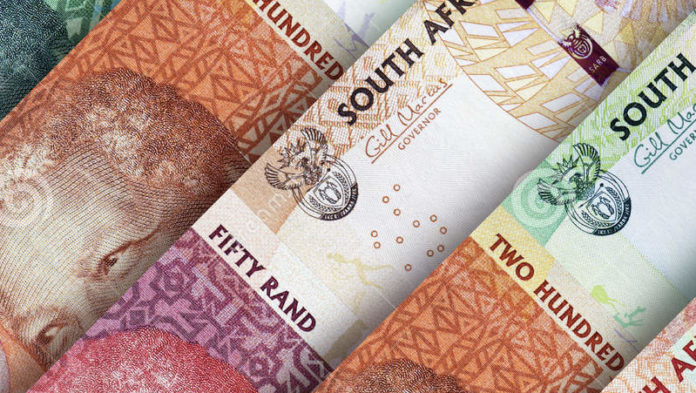 TRANSNET needs at least R50bn in funding to eradicate the current maintenance backlog on its rail network and to restore it to its full capacity.
According to Bessie Mabunda, acting General Manager for Rail Network and Projects at Transnet Freight Rail (TFR), the entity is currently not in a position to fund its infrastructure maintenance requirements from its own operations due to the general poor state of rail infrastructure, ongoing theft and vandalism and the unavailability of locomotives.
Mabunda was one of the speakers who presented at a webinar hosted by the Government Communications and Information Systems (GCIS) on Thursday.
The R50bn requirement Mabunda referred to is over and above Transnet's appeal to National Treasury for debt relief. According to media reports this past week, Transnet wants government to take over a chunk of its significant R130bn debt. As part of its turnaround plan, Transnet is reportedly seeking a R47bn equity injection and R61bn in debt relief, reported News24.
Transnet has incurred an annual loss of R5,7bn in the last financial year. Economists have warned that the state-owned entity poses one of the biggest risks to the economy due to the underperformance of its logistics infrastructure, which includes a railway network of over 21 000km, ports and container terminals.
Prof Jan Havenga, a transport economist and macrologistics researcher at Stellenbosch University, as well as a former employee at Transnet, said TFR's demise have been years in the making due to a failure to rationalise its sprawling network and years of under-funding maintenance and restoration.
"To date, Transnet is still struggling to behave like a business. We've never been able to fund it the way it should be funded," said Havenga. Economic modelling that Havenga did last year, showed that Transnet cost the South African economy close to 6% of BBP in 2022. "We estimate this year it will be 5%. We are in the processing of shedding 500 000 jobs if we don't fix it soon. Export volumes are still going down and we are losing R1bn a day."
Havenga pointed out though that "revival (at Transnet) is imminent", especially since the departure of the "toxic leadership". Four of Transnet's executive managers left his month. First to announce her departure was the group executive Portia Derby and the financial chief Nonkululeko Dlamini, followed by Siza Mzimela, head of TFR and more recently Ali Motala, head of TFR's North Corridor between Mpumalanga and Richards Bay.
Under the former leadership, Transnet experienced an exodus of skilled individuals who had opted for voluntary severance packages. "These people are now willing to come back," said Havenga.
Mabunda said TFR has made progress with the separation of its trade operations company and its infrastructure business – an imperative that was stipulated in the National Rail Policy.
Appointed as interim infrastructure manager, Mabunda is currently overseeing the development of a new tariff methodology for third-party access onto Transnet's rail network.
The infrastructure manager will also responsible for managing and maintaining rail infrastructure and regulating access and slot allocations on the various corridors.
Both Mabunda and Havenga pointed out that the recent cancellation of the third-party contract between TFR and Traxtion Sheltam – a private rail freight operator – was all but a negative development. The two parties reached a mutual agreement to cancel the deal this past week.
"TFR learnt a lot from the exercise, and it has given us a lot of insight," Mabunda said.
Traxtion Sheltam was the only successful bidder in November last year in TFR's auctioning of third-party access to the Kroonstad to East London railway line. It was the first of Transnet's process to auction off rail slots on its most important routes.