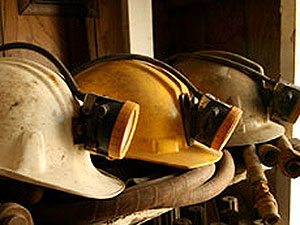 [miningmx.com] – SOUTH African mines minister, Mosebenzi Zwane, said he had expressed his concern regarding the death of four mineworkers at Impala Platinum's (Implats') 14 shaft which had been shut down amid an inquiry.
"We met earlier with the mine management to express our concern on health and safety, and agreed that the investigation will assist all of us to understand exactly what transpired," said Zwane. He was speaking after visiting the premises in Rustenburg.
Implats confirmed earlier on Sunday that the mineworkers lost their lives following a fire outbreak at the shaft. The company said those who died had been overcome by fumes while trying to find their way to safety.
It added that it was continuing efforts to put out the fire which had inflicted "extensive damage" to the conveyor, monorail, power and air reticulation systems. Gas readings remained "dangerously high" and power had not been restored to the bottom section of the shaft area, it said.
"Given the tragic loss and need to redouble our efforts to achieve zero harm, we have resolved to close the entire mine to engage the full workforce on our safety readiness and emergency awareness before contemplating reopening the 14 Shaft underground workings again," said Terence Goodlace, CEO of Implats.
14 shaft is one of five shafts described by Implats in its 2015 financial results last year as a 'mid-life' shaft on which the company relies to contribute towards baseload production from the Lease Area in Rustenburg. The Lease Area produced 575,200 oz of platinum in the company's 2015 financial year.
The National Union of Mineworkers (NUM) said in a statement that Implats should improve health and safety conditions, and called on the mines ministry to investigate the cause of the accident.
"It is unacceptable that mine workers are denied their basic human right to work in an environment that guarantees their safety and that instead they are expected to go to work to die," said NUM heath and safety secretary Erick Gcilitshana.
Said Zwane: "In terms of the Mine Health and Safety Act, I have instructed that an investigation should commence urgently, to determine what led to the incident. Furthermore, no mining will take place until the department has declared the area safe for workers".
On December 12, the Department of Mineral Resources ordered that all platinum mining in Rustenburg be halted following four fatalities in a week at Implats' 14 shaft and operations managed by Royal Bafokeng Platinum. The order was withdrawn a day later.