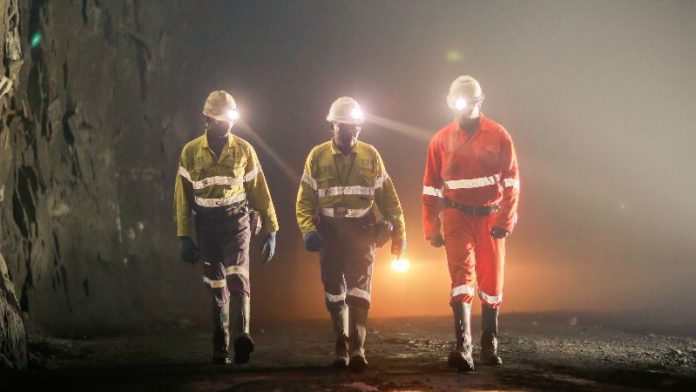 ARRESTING the executive who has been credited with helping save thousands of jobs in  South Africa's platinum belt – Impala Platinum's (Implats') Mark Munroe – is the dark side of Government's COVID-19 response. As has been observed whilst the lockdown wears on: President Cyril Ramaphosa's administration sure loves to rule. But govern? Not as much.
To wit: the country's mines were last week ordered to return to 50% of production in terms of amendments to the lockdown regulations. It was in the light of this that Munroe called on 6,000 care and maintenance workers to return to Impala's Rustenburg mine, but whom the security services deemed – for reasons unknown – non-essential.
It's clear there's been a disconnect between governmental departments. But the amendments appear to be nebulous, anyway. Almost immediately after publication, mining firms were asking whether Government meant 50% of mineral production or re-staffing the mines up to 50% of total people complement?
By lacking specificity, the amendments completely under-estimate the complexity of restarting the mines, especially the deep, underground ones. According to Richard Spoor, an attorney for the Association of Mineworkers and Construction Union (AMCU), the restart should be enforced using the guidance of the Mine Health & Safety Amendment Act.
"Three weeks in, Minister [Gwede] Mantashe has yet to promulgate any clear or binding regulations or guidelines re the control of COVID-19 on the mines," said Spoor on Twitter on April 16. "COVID-19 represents an exceptional danger to mineworkers and host communities but the minister has failed to give any direction."
The likelihood is perhaps not incompetence, but Mantashe simply relying on the mining companies to do what they've always done: make a plan. The Minerals Council has a system of protocols and the mining sector is well versed in tackling disease.
Nonetheless, COVID-19 is a problem to be tackled in short order, and that won't be easy. South Africa needs its mines operating, and quickly, in order to start generating foreign exchange, and to help kick the secondary and tertiary industries from which it procures. But mining firms are saying it'll be another four weeks before production is anywhere near back to normal.
For instance, it'll take just a week to retrain employees in safety and getting them their health certificates. It will also take the good part of a week making underground areas safe, restocking explosives stores, and then imposing order on additional requirements which aren't normally faced by the mining sector following prolonged downtime.
These are the areas of screening and testing at a level of intensity not experienced before, establishing quarantining areas and compiling operating crews when some workers are still in lockdown in their respective districts in Mozambique, Botswana and Zimbabwe.
Mantashe needs to step up by providing clarity and assistance. He also needs to have the charges dropped against Monroe whose company Spoor said in an interview had been exemplary in preparing for post-lockdown production. Once again, the Government has taken to the stick, leaving the industry fearful at a time when extraordinary demands require extraordinary action.