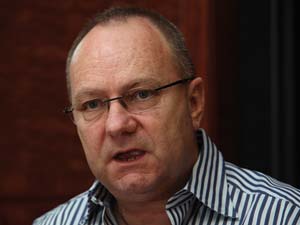 [miningmx.com] – SHARES in Anglo American gained nearly 3% on September 2 after the group's CEO, Mark Cutifani, said he wasn't opposed to a takeover of the business provided there was value in the proposition.
"Our job is to do a good job with the business, and at the end of the day, if somebody sees value, then there's a conversation to be had … I'm not anti. I'm very open. I'm not scared by it,' Cutifani was quoted as saying by Dow Jones.
However, Cutifani added that a takeover deal was "… not what we're setting this business up for'.
Click here to read the full article