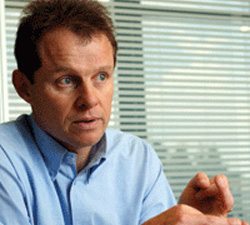 [miningmx.com] – ROCKWELL Diamonds posted a 57% improvement in diamond sales to $13.2m for the three months ended August, a performance acknowledged by company CEO, James Campbell, as the "… continued benefits flowing from our focus on the Middle Orange River (MOR) region".
The successful implementation of Rockwell's earth-moving vehicle (EMV) renewal plan led to increased mining efficiencies and volumes with total volumes of gravel processed and carat production increasing by 57% and 36% respectively.
Rockwell Diamonds, which is listed in Johannesburg and Toronto, has earmarked mid-tier diamond production status. It mines diamonds from its flagship Saxendrift mine, in the MOR in South Africa's Northern Cape province.
It recently built two new internally funded mines in the Middle Orange river region: the Saxendrift Hill complex and the Niewejaarskraal mine which are both in production.
"This is a clear demonstration that our three producing MOR mines have gained critical mass and that the implementation of our managed mining strategy, including the EMV renewal plan, is delivering significantly higher EMV availabilities," Campbell said.