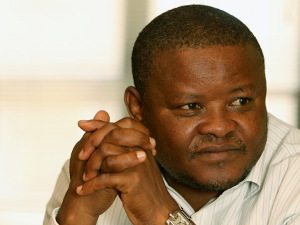 [miningmx.com] – SAKI Macozoma is to resign as chairman of Liberty Holdings and from the board of Standard Bank, where is is deputy chairman, to focus on opportunities in Safika which owns Safika Resources.
Safika Resources has an interest in the Tshipi Borwa manganese mine in the Northern Cape province. The company is also conducting a feasibility study into development of a second manganese mine in the area.
The Safika group is expanding internationally, having concluded significant recent transactions in Australia and Singapore, it said in a press announcement.
"Safika is growing fast and is presented with opportunities that it would be short-sighted not to take advantage of and so I have decided to devote my energy there," said Macozoma.