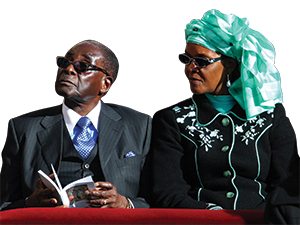 [miningmx.com] – A 'CABAL' had plotted to oust Robert Mugabe, said Bloomberg News citing the Zimbabwean president in a speech at a partnership leadership conference yesterday.
"There was a cabal, parallel to the party, planning their own future, planning how they could change the leadership of the party,' Mugabe told members of his Zimbabwe African National Union-Patriotic Front in Harare.
Mugabe, 90, has ruled the southern African nation since independence from the UK in 1980 and has said he has no plans to quit.
Zimbabwe has the world's second-largest chrome and platinum reserves, as well as gold, diamonds and iron ore, said Bloomberg.
Click here to read the full article