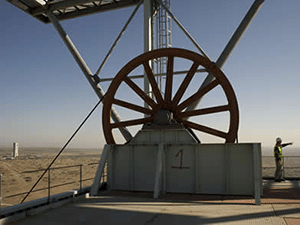 [miningmx.com] – ROYAL Bafokeng Platinum (RBPlat) said it had served formal notice to terminate its contract with Shaft Sinkers on the R10bn Styldrift 1 project, and has taken steps to contract directly with project suppliers.
This follows the failure of Shaft Sinkers to honour a £2.9m loan repayment to Standard Bank, a development that led to the resignation of Shaft Sinkers' CEO, Alon Davidov and the firm's CEO, Chris Hall.
RBPlat said it would take steps to "… identify and implement mechanisms required to secure the continued services of the employees on site and minimise the impact on the project".