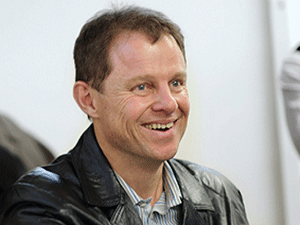 [miningmx.com] – ROCKWELL Diamonds posted a doubling in losses for the first nine months of its financial year owing to an increase in costs related to finding fewer large diamonds and mining low grade areas, said BDLive.
The company's loss came in at C$5.89m compared with C$2.67m a year earlier. Costs ballooned to C$49.5m from nearly C$29m, eroding the strong gains made on the revenue line, which increased to C$51m from almost C$31m before, said BDLive.
"These results reflected a challenging quarter with a lower incidence of large stones," CEO James Campbell told the publication.
On January 6, Rockwell Diamonds unveiled a C$28.5m (R284.2m) deal to buy the mineral resources and plant of a neighbouring diamond miner in the Middle Orange River (MOR) of South Africa's Northern Cape.
Click here to read the full article