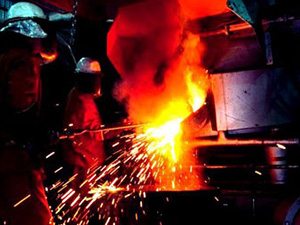 [miningmx.com] – ROYAL Bafokeng Platinum (RBPlat) would post a 33% to 42% improvement in earnings and headline earnings for its 2014 financial year owng to higher rand basket prices for its products, said BDLive citing a company announcement.
"The expected increase . is primarily due to higher sales volumes and higher rand basket prices due to the rand weakening further against the dollar in 2014 compared to 2013 as well as good cost containment resulting from sustained mining flexibility, operational stability and specific cost reduction strategies," RBPlat said yesterday.
The improvement was also related to the fact that the company's flagship mine, the Bafokeng Rasimone Platinum Mine did not experience any of the five month industrial action suffered by most of the rest of the industry.
Click here to read the full article