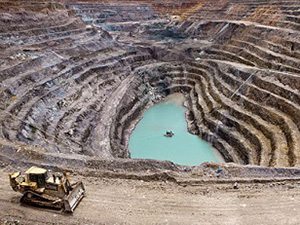 [miningmx.com] – THE forecast over-supply in copper this year may not be ameliorated following disruptions to production at BHP Billiton's Olympic Dam mine, said Bloomberg News.
As much as 70,000 metric tons of refined copper production will be lost because of repairs to the largest of three processing mills at the Australian mine, equal to almost 38 percent of the site's output of the metal last fiscal year, the newswire said.
"The BHP shutdown lowers the likelihood of a surplus this year,' said Daniel Hynes, a senior commodity strategist at ANZ. "That will certainly mean the market is tighter than expected, which is supportive of better prices.'
Copper in London has fallen 20% in the last 12 months on speculation that demand growth is slowing in China, the largest consumer, while global supply is rising, said Bloomberg News.
Click here to read the full article