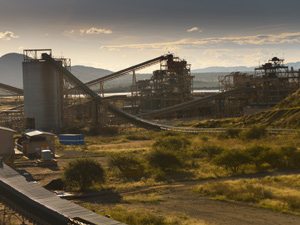 [miningmx.com] – IMPALA Platinum (Implats) said interim headline share earnings would be between 45% and 63% lower year-on-year owing to the effects of a five-and-a-half month strike in the sector during 2014.
Including an impairment related to the partial collapse of Bimha, an operation owned by Zimplats, in which Implats has a majority stake, basic share earnings could be as much as 77% lower or 33 cents per share, the company said.
"The decrease … is primarily due to lower production from Impala Rustenburg, impacted
by the ramp-up of operations to reach full capacity following the five-month strike compared to an uninterrupted first half of the previous financial year," Implats said.
"The group's production was further impacted by industrial action and safety stoppages at Marula and the precautionary safety closure of the whole of the Bimha operation.
"During November 2014, Impala Rustenburg reached pre-strike production levels and
Zimplats has now actioned a recovery plan that mitigates the impact of the partial collapse at the Bimha operation.
"This recovery plan includes the mining and processing of supplementary open pit ore while the Bimha mine is re-opened and re-developed," the company said.