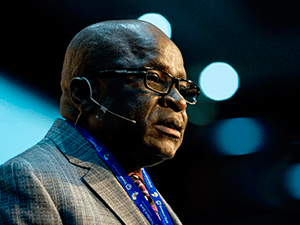 [miningmx.com] – SOUTH Africa's Department of Mineral Resources (DMR) denied there was a schism in relations between it and the country's mining sector amid a slide in commodity prices which is forcing widespread retrenchments.
A number of mining company executives, including Anglo American CEO Mark Cutifani and Neal Froneman, CEO of Sibanye Gold, have been critical of the government's feet-changing on policy and its inflexible labour legislation.
Equally, the government has criticised the sector for resorting to retrenchments instead of running their businesses more efficiently, a view captured by ANC secretary-general, Gwede Mantashe, who said mining firms were lazy in choosing retrenchments.
"At times people agree with one another and at some other times they don't really drink from the same well,' Mahlodi Muofhe, adviser to Mineral Resources Minister Ngoako Ramatlhodi, told Bloomberg News. "We don't think that translates into serious tensions.'
However, analysts told the newswire that the South African government was taking a hard line on retrenchments in an effort to win back the popular vote.
"The EFF (Economic Freedom Fighters) has publicly accused the government of abandoning the working class,' said Dirk Kotze, a politics professor at the University of South Africa. "The ANC is trying to win back lost ground.'
Click here to read the full article