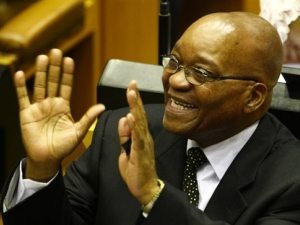 [miningmx.com] – PROGRESS had been achieved in two years improving the working and living conditions of mineworkers, said BDLive citing comments made by South Africa president, Jacob Zuma.
Following a forum meeting involving mine bosses, labour and government – which would now meeting twice a year to monitor further progress – Zuma said more should be done to fast-track economic opportunities in labour-sending areas.
"Stakeholders have also agreed on the need to expand economic opportunities in the labour-sending areas, and to fast-track economic development and economic diversification projects in mining towns and labour-sending areas," said Zuma.
Click here to read the full article