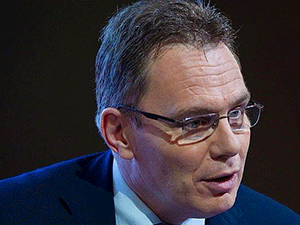 [miningmx.com] – BHP Billiton cuts its dividend for the first time in 15 years as half year profits fell 96%, and said it would abandon its progressive dividend policy in favour of a payout as a percentage of profits.
Underlying profit fell to $412m at its continuing operations in the six months to December 31 from $4.9bn a year earlier.
Its first-half dividend was cut to 16 cents from 62 cents a year earlier. The new dividend policy is to provide payouts at a minimum of 50% of underlying attributable profit.
"The company is doing everything in its power to protect its balance sheet and to ensure cashflows – despite this long period of price weakness," Fat Prophets resource analyst David Lennox told Bloomberg News.
"The credit ratings houses will probably leave them where they are, primarily because they have done that hard work on the balance sheet."
The group also announced a simplified operating structure with the group's iron ore unit president Jimmy Wilson and petroleum division head Tim Cutt leaving the company.
"There seems to have been an inordinate amount of time spent reorganizing things," said Tim Schroeders, a portfolio manager at Pengana Capital. "It's frustrating, as it doesn't appear that there's been much benefit," he told Bloomberg News.