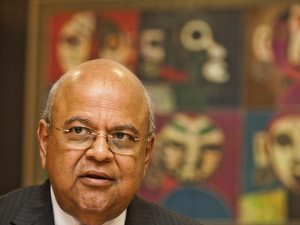 [miningmx.com] – THE Chamber of Mines of South Africa applauded the 2016 National Budget presented by newly appointed finance minister, Pravin Gordhan, in South Africa's parliament on February 14.
Roger Baxter, CEO of the chamber, said he was particularly pleased there were no substantive changes to mining-related taxation, and was gratified that more revisions were possible for the proposed carbon tax which he said was unaffordable.
"Given the financial crisis facing the South Africa mining sector, the chamber is pleased to see that no substantive changes have been made to mining taxation or the mineral royalty system. This is particularly important given the undertakings relating to policy and regulatory certainty and predictability," said Baxter.
"The chamber of Mines fully supports the country's commitment to addressing climate change and welcomes the fact that the draft Carbon Tax bill will be revised, taking into account public comments and further consultation," he said.
"With the current economic conditions facing the industry, the mining industry will struggle to remain competitive if a carbon tax in introduced in the short term," said Baxter.