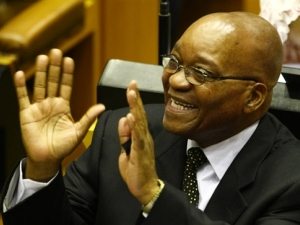 [miningmx.com] – SOUTH African president, Jacob Zuma, said laws aimed at boosting South Africa's diamond cutting and polishing industry had failed and that the mines ministry would focus its attention on developing a local jewellery industry next year.
Zuma was speaking at the opening of De Beers' $2bn extension of its Venetia diamond mine which will keep the operation going at the same rates until after 2040. De Beers is 85% owned by Anglo American.
The Diamond Amendment Act, which was promulgated more than five years ago, was aimed at giving the State Diamond Miner powers to provide local cutters and polishers of rough diamonds with locally produced diamonds. The aim was to create jobs.
In an article by BDLive, Zuma said: "We are not able to reap the benefit of our commodities," he said. "We have thus identified jewellery manufacturing as a priority area."
Click here to read the full article