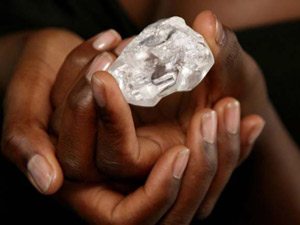 [miningmx.com] – JOHANNESBURG and Toronto-listed diamond company, Rockwell Diamonds, said it had recovered four rough diamonds each exceeding 100 carats in weight from its operations in the Middle Orange River in the past three weeks.
It has also recovered a higher than average number of diamonds smaller than 100 carats reinforcing the company's decision to focus its efforts on the region and embrace new processing technology.
James Campbell, CEO of Rockwell Diamonds, said the recoveries supported the decision to develop X-ray technology developed at the Saxendrift Hill Complex (SHC) which has helped the company's ability to discover large stones.
"This includes the Bulk X-ray technology which we pioneered in the full production environment at SHC as well as our strong skills at Saxendrift where efficiency
initiatives in the pan plant are paying off,' said Campbell.