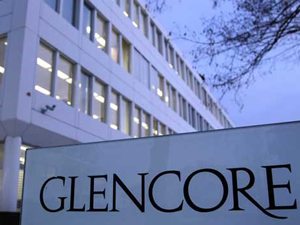 [miningmx.com] – GLENCORE is to cut up to a fifth of its staff at its Rosh Pinah Zinc mine, said Bloomberg News citing an e-mailed statement from the Swiss-based commodities trader and mining company.
"The management of Rosh Pinah Zinc Corp. has announced changes that aim to address significant economic pressures,' the company said. "The changes affecting approximately 124 full-time employees are part of an ongoing review of operations.' The company didn't provide more information, said Bloomberg News.
Rosh Pinah, which is in Namibia, produced 20% more zinc concentrate last year equating to 113,818 tons while lead production climbed 18% to 20,551 tons, said Bloomberg News.
Click here to read the full article