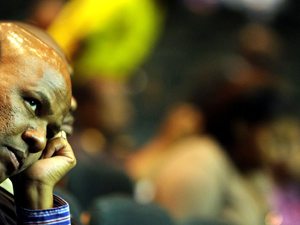 [miningmx.com] – JOSEPH Mathunjwa, president of the Association of Mineworkers & Construction Union (AMCU) and Ben Magara, CEO of Lonmin, verbally clashed in public as the union handed over a memorandum to the platinum firm.
"We are not willing to negotiate on 9%; let us warn you and stop you right here,' Bloomberg News quoted Mathunjwa to have said to Magara in front of hundreds of supporters who had converged on the platinum firm's Johannesburg offices on April 3.
"Your demand is unaffordable,' Magara replied, followed by boos from the crowd. "When it suits you, come and talk.'
AMCU called a strike after platinum producers Lonmin, Anglo American Platinum and Impala Platinum turned down a R12,500 per month basic wage demand. The strike is now in its eleventh week.
Click here to read the full article