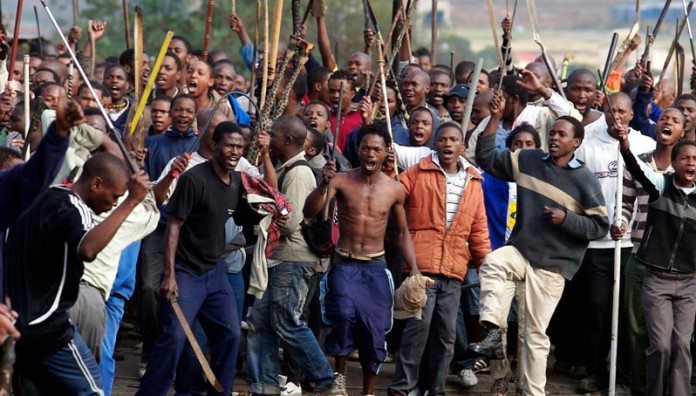 SIBANYE Gold has dodged a potentially acrimonious strike at its mines after agreeing a wage deal with the Association of Mineworkers & Construction Union (AMCU) on Sunday, according to reports.
Bloomberg News said AMCU members, who make up more than 40% of about 46,000 Sibanye employees, voted to accept the offer by a show of hands at Sibanye's Driefontein operations near Carletonville, west of Johannesburg.
The deal includes improved wage increases for three years and will apply to all the company's workers, AMCU President Joseph Mathunjwa told Bloomberg News in an interview.
Sibanye hadn't formally heard back from AMCU, spokesman James Wellsted told the newswire. An agreement will bring "peace and stability to the industry," he said.
Sibanye Gold had offered an additional wage increase of R25 a month to AMCU, according to IOL in a report on April 8. "This is being done outside the collective bargaining forum at the Chamber of Mines," said NUM general secretary David Sipunzi.
"As the NUM, we appeal to Sibanye Gold to make the R25 offer at the Chamber of Mines where collective bargaining processes always take place," added Sipunzi.
"The current offer by Sibanye Gold of R25 will be an amendment to the 2015 gold sector wage agreement signed by the NUM, Uasa, and Solidarity at the Chamber of Mines. This offer of R25 would mean that Sibanye Gold is reopening the gold sector wage negotiations which were concluded in 2015 for a period of three years," he said.
Sibanye Gold agreed increases of up to 12.5% in a three year wage deal in October with NUM as well as Solidary and UASA.
On April 6, AMCU suspended a strike at the operations of Sibanye Gold at the eleventh hour after entering into discussions with the gold company.