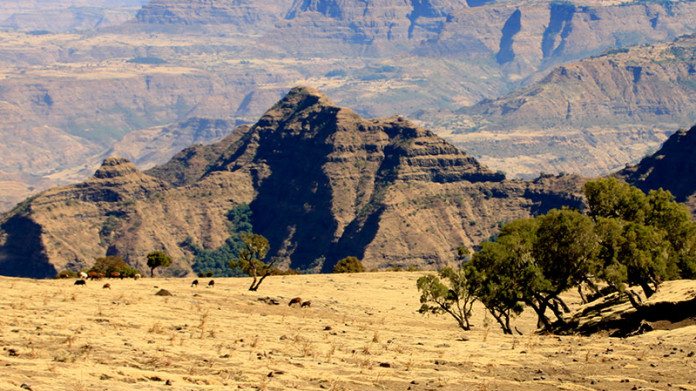 UK-listed KEFI Minerals said it would submit a $120m finance plan for its proposed 115,000 ounce a year Tulu Kapi Gold Project in Ethiopia to shareholders at its annual general meeting in June.
In a report of its first quarter activities, the company also estimated it could achieve payback on the mine in three years and would that an underground extension to 150,000 oz/year was deemed feasible.
"Projected cash flows are robust, with the first three years of open pit production targeted to repay all debts, commence the payment of dividends and fund growth in the highly prospective Arabian-Nubian Shield," said Harry Anagnostaras-Adams, executive chairman of KEFI Minerals.
The payback on the project was based on a gold price of about $1,250/oz. Gold is currently trading at about $1,249/oz.
About $120m of the finance for the $145m mine, which is situated over 200km west of Addis Ababa, will be sourced through a syndicated loan plan consisting of $65m of senior secured debt from two banks and an export credit agency.
Specialist metals financiers will provide the balance which includes creation of a 100,000 oz hedge facilty. KEFI will contribute $5m in equity finance whilst the Ethiopian government will contribute $20m. Some $50m had already been invested in the project prior to this year.
KEFI said the development of an underground mine was feasible and would "… normally be expected to commence after repayment of development finance is well advanced during the first three years of open-pit operations". Further expansion of the mine was the subject of exploration studies.
During the first quarter, KEFI raised £1.75m ($2.5m) through a share placement at 35 pence per share to provide working capital ahead of a draw-down of funds for development of Tulu Kapi.
As a result, roughly 40% of the company is owned by UK-based investment group, Odey Asset Management, Ausdrill, an Australian and African mining contractor and KEFI's board of directors.
The company's shares are currently trading at 39p/share and have gained 20% this year.
Anagnostaras-Adams, a chartered accountant, was the founder of the Australian Gold Council and EMED Mining.